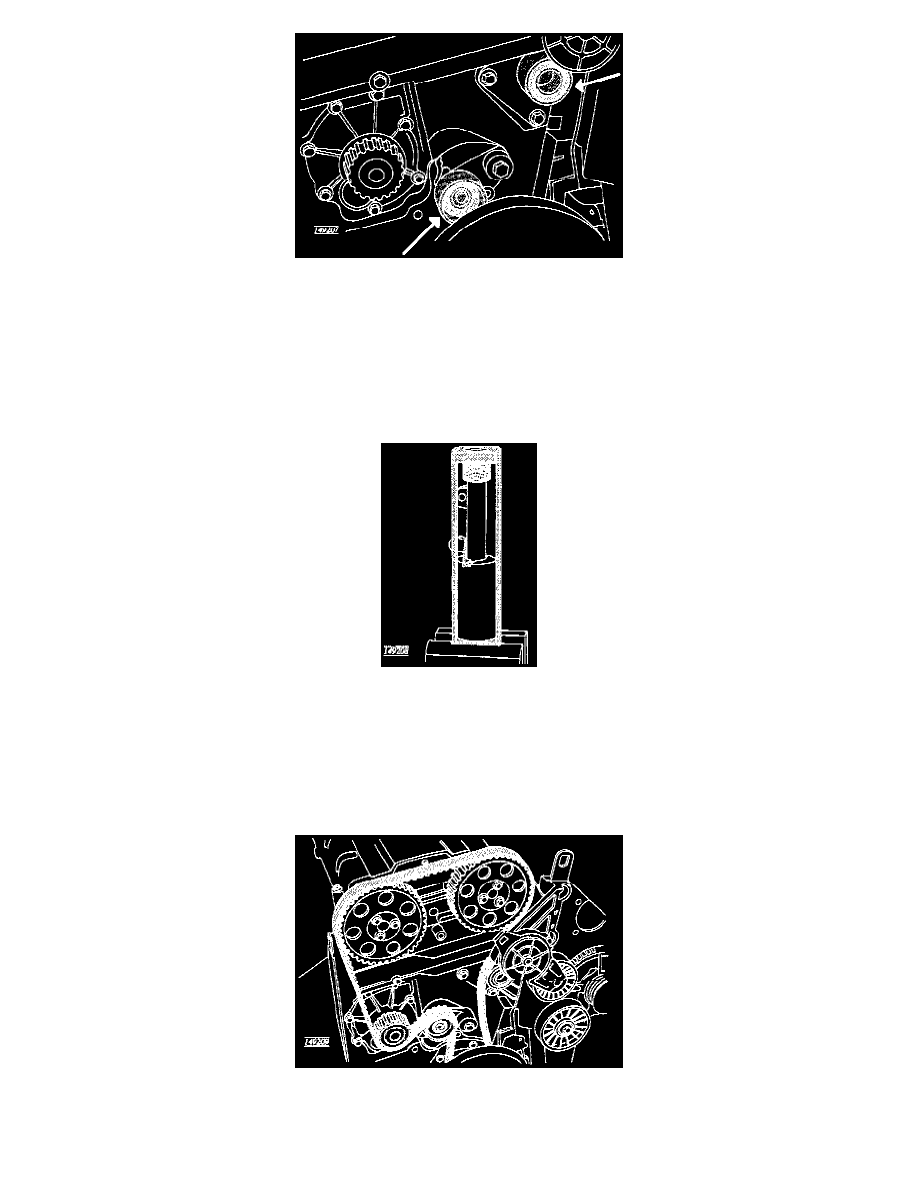 Tensioner And Idler Pulleys
5. Check tensioner and idler pulleys.
-
Spin pulleys and listen for bearing noise.
-
Check that pulley surfaces in contact with belt are clean and smooth.
-
Check tensioner pulley arm and idler pulley mountings.
-
Torques:
-
Tensioner pulley arm:  40 Nm (30 ft lb).
-
Idler pulley:  25 Nm (18 ft lb).
Tensioner With Special Tool 5456
6. Check tensioner.
-
Inspect component for signs of leakage.
-
Compress tensioner using tool 5456. Mount tensioner in tool and tighten center nut fully. Wait until compression has taken place and insert 2
mm locking pin in plunger.
NOTE:  Tensioner must be replaced if leakage is observed, if plunger offers no resistance when depressed, or if plunger cannot be depressed.
Timing Belt With Pulleys
7. Install timing belt.