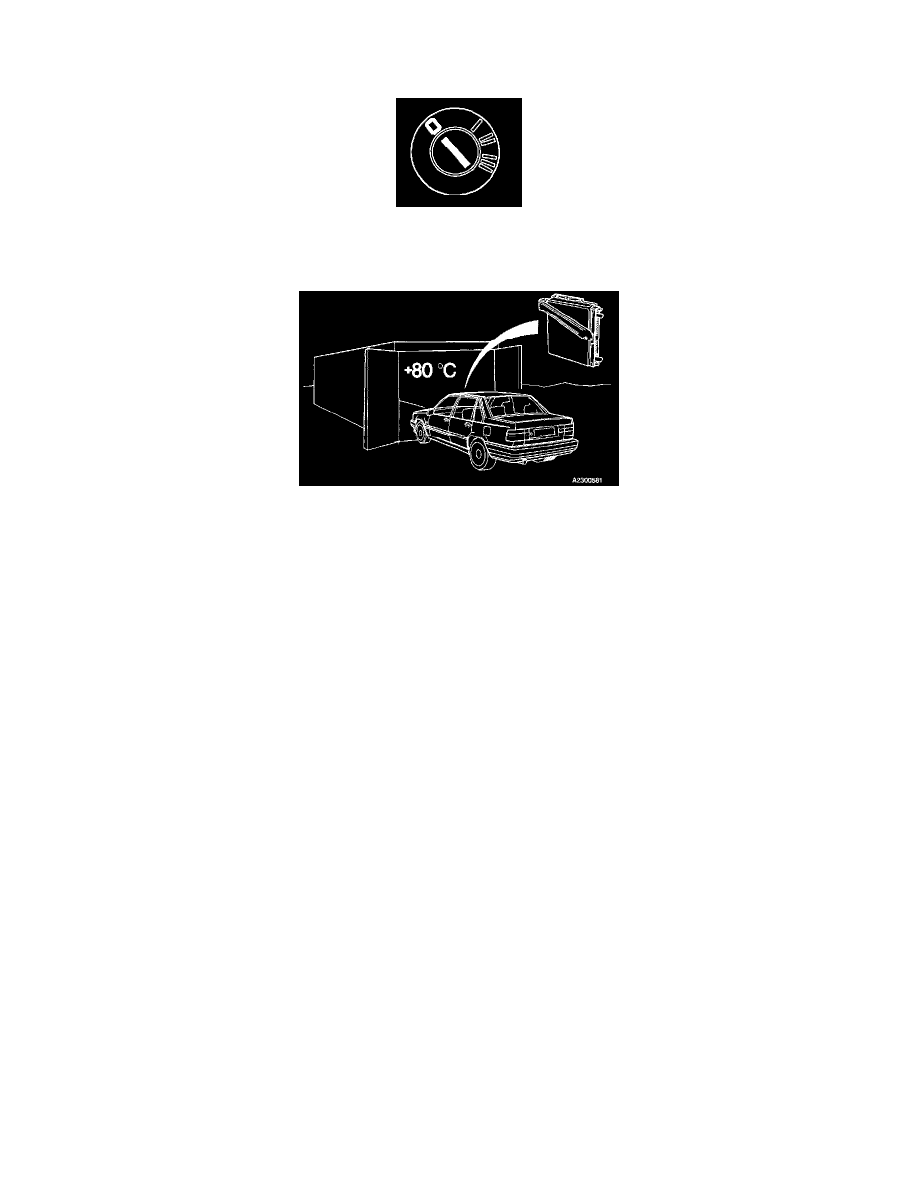 Engine Control Module: Service and Repair
Connecting and Disconnecting ECM
The ignition must be switched OFF at all times when connecting or disconnecting the engine control module (ECM).
-
Turn ignition OFF.
Control Modules
-
Do not expose the control modules to temperatures above +80°C (+176°F). Remove control modules if the car is to be stored for example.
-
Remove control modules when arc welding.
-
DO NOT replace a module without checking the associated wiring and components, otherwise new part may be damaged by same fault as original.
-
Switch OFF ignition and wait for 150 seconds when:
-
connecting and disconnecting test instruments.
-
connecting and disconnecting the ECM.
-
taking reading using an ohmmeter.
-
When the engine is started a lot of fuel is injected into the engine. Trying to restart the engine too soon after a previous attempt risks injecting too
much fuel into the engine. This can result in the engine not starting. The ECM has a function that keeps it active 150 seconds after a previous start
attempt, even though the engine may have been switched OFF. This limits the amount of fuel injected when restarting the engine.