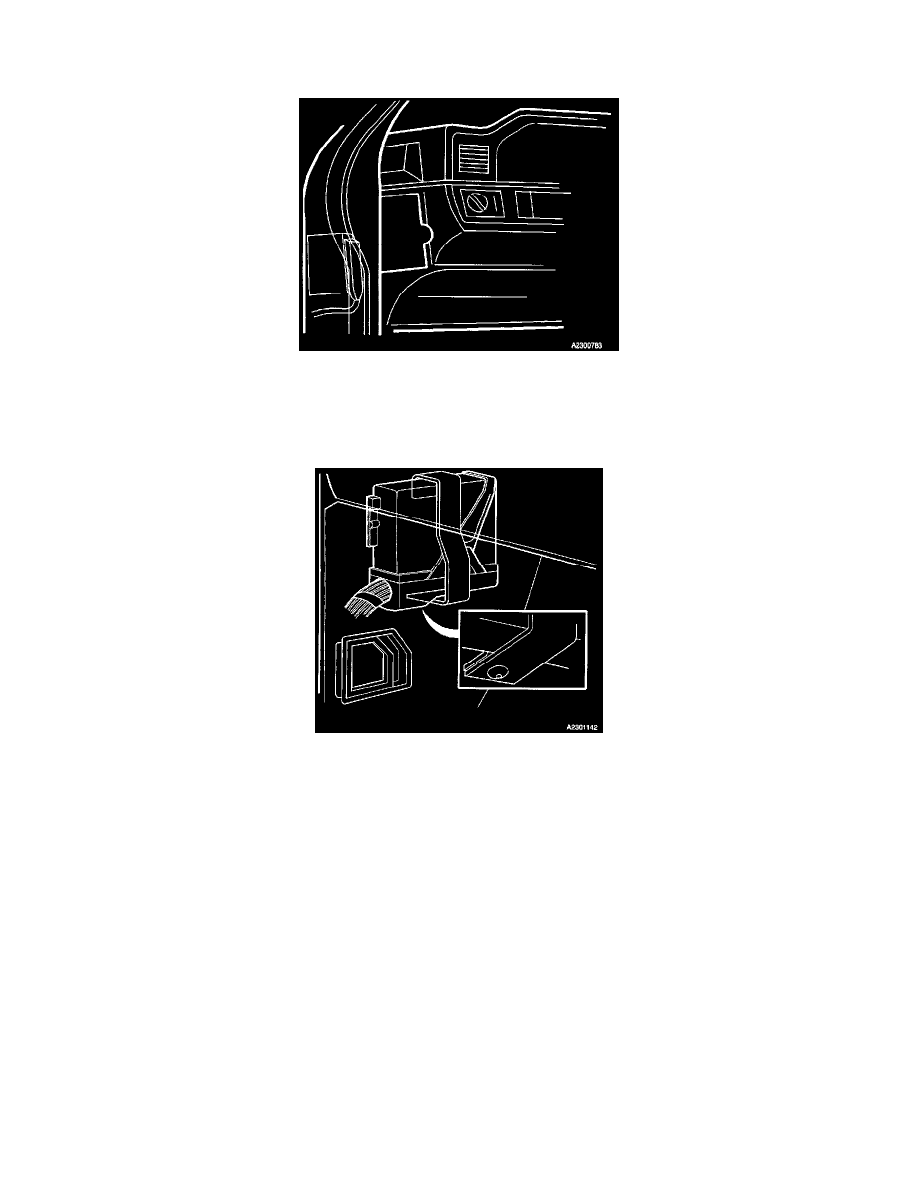 Engine Control Module: Service and Repair
Replacing Engine Control Module
Points To Observe When Replacing Engine Control Module
-
When changing an engine control module (ECM) from one car to another, remember to note any diagnostic trouble codes (DTCs) before
removing engine control module from the car.
-
Always check the engine control module and cable harness connectors for bent or damaged pins and sockets which may be the cause of faults.
-
Remove soundproofing panel and lower A-pillar panel.
Removing Locking Strip
As part of the anti-theft system on cars equipped with an engine immobilizer, the engine control module is locked into place with a locking strip. The
locking strip is installed with a security screw.
-
Mark up the center of the screw and drill a suitable hole for a screw puller. Insert screw puller and remove the screw.
-
Remove the locking strip.
-
Clean swarf from cover.