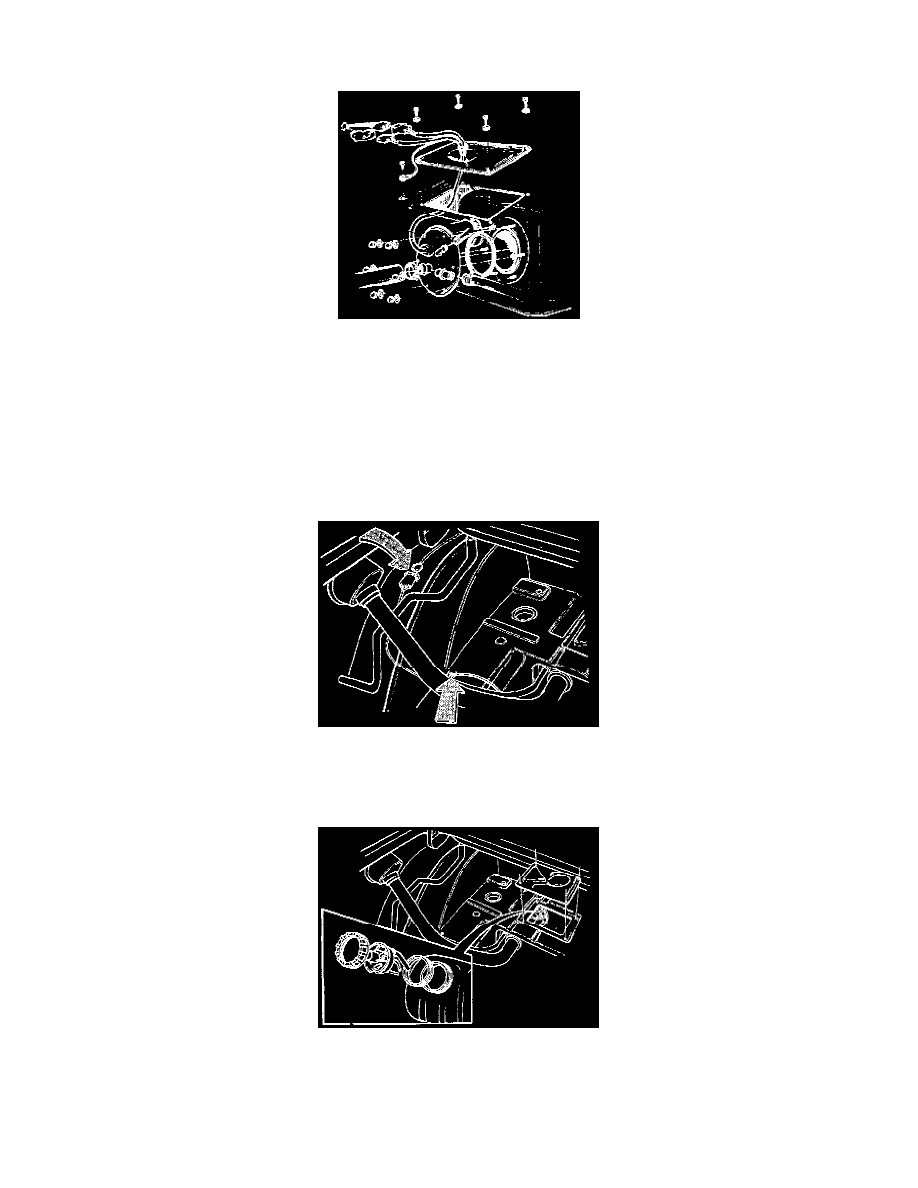 Fuel Gauge Sender: Service and Repair
Fuel Level Sensor Replacement
-
Remove battery negative lead.
-
Remove draining hose on left side, 4-door.
-
Fold forward seat back, 5-door.
-
Remove carpet and covers in trunk
-
Unplug connectors.
-
Remove cover over tank gauge unit
-
Clean area around unit and hose connections.
-
Remove hoses from unit.
-
Remove gauge unit and gasket.
-
Remove clamps around filler pipe.
-
Remove electrical connector. Press out rubber grommet.
-
Withdraw lead to gauge unit.
NOTE:  If tank is more than half full, fuel must be drained (Sheet metal tanks).
-
Remove nut on gauge unit with special tool: P/N 999 54489.
-
Lift out gauge.
-
NOTE: Replace nut on tank neck or it may swell, causing nut to be difficult to refit and tank to leak.