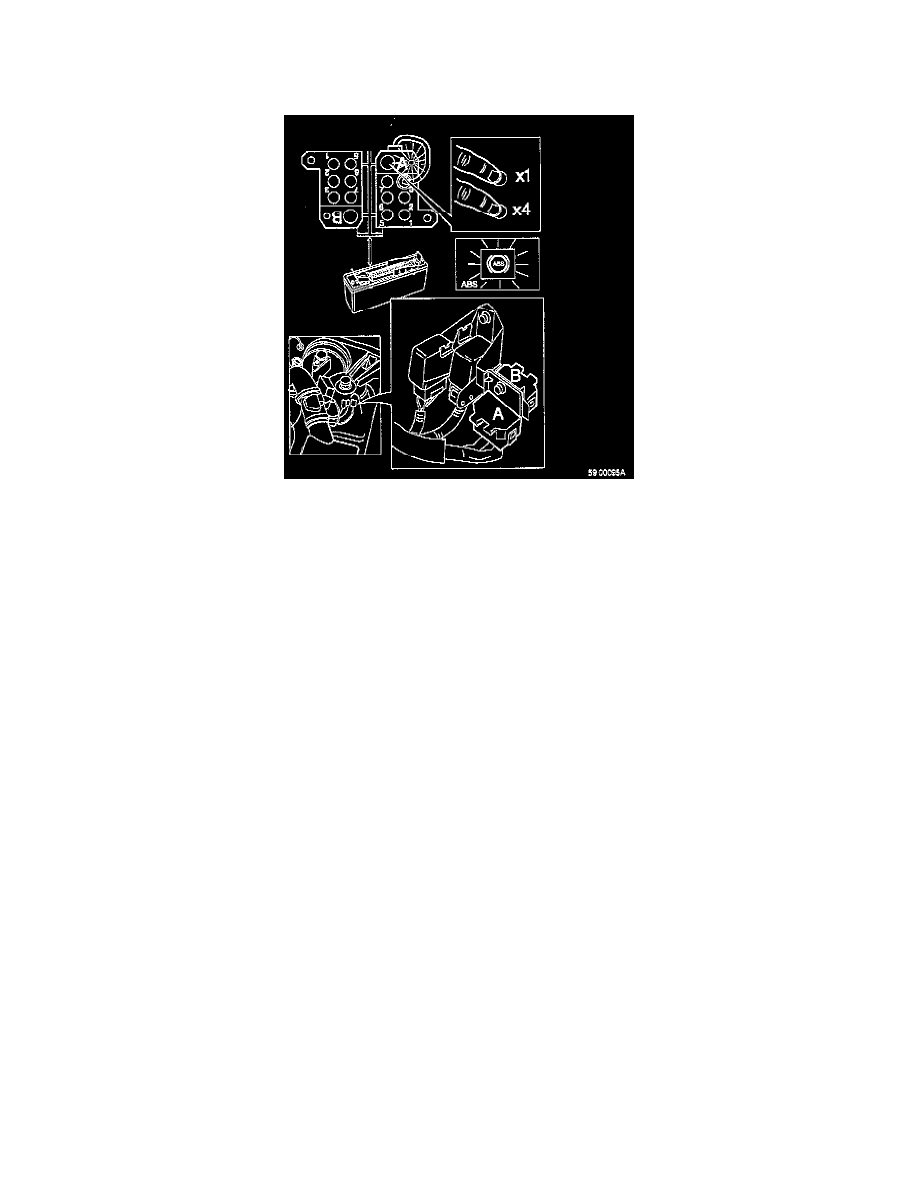 Electronic Brake Control Module: Description and Operation
Diagnostic System
Diagnostic system
The control module has a self-test function in DTMs 1 and 4. This is connected to DLC A position 3.
If the control module detects a fault, it switches the ABS warning light on and posts the DTC. DTCs can be read out via the DLC during fault-tracing.
If any fault occurs, apart from a fault with the brake light workings, the control module disables the ABS system completely. To restore the ABS
system once a temporary (intermittent) fault is discovered, the ignition must be switched off first.
The diagnostic system monitors the wheel sensors, brake light contact, hydraulic valves, valve relay, pump motor and pump motor relay.
DTMs
In DTM 1, the diagnostic system can identify 14 different types of fault. Faults are displayed as flashing codes. Up to three DTCs can be stored
simultaneously.
DTM 4 is used to alter the code transmission rate.
Once the diagnostic system is activated, the ABS system cuts out and the ABS warning light comes on to indicate that you need to exit from the
diagnostic system before driving the car. To exit from a DTM and turn the ABS warning light off once a fault has been erased, you must switch the
ignition off first.
Diagnosis in older models
Older models (1992-1993) with chassis numbers as shown in special notes for reading DTC's, can use a control module and diagnostic system as a
'special tool' to read off DTCs via the DLC. Models before 1992 (1989-1991), cannot use the new control module for fault-tracing and diagnosis, as
there is no wire between the control module and the DLC.