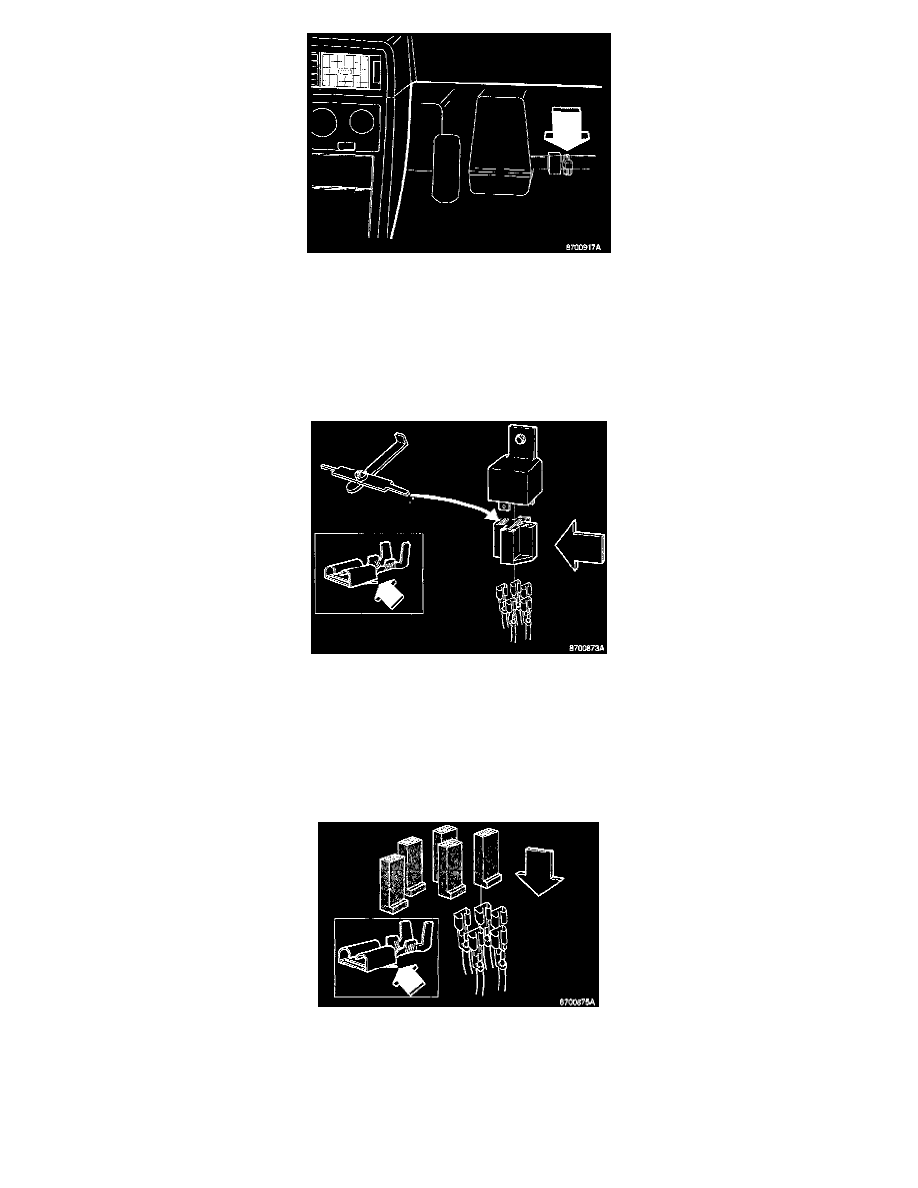 A4
Removing existing connector from existing cable harness
-
Disconnect 5-pin connector from blower relay (relay 131 in the Service Manual).
See Service Manual:
Section 3 (39)
Wiring diagrams
740 1990
A5
Cable terminal, opening
-
Detach the cables carefully from the connector's receptacle housing using tool 9814229-2, from repair kit 9814235.
See Service Manual:
Section 3(37), 
Wiring repairs and replacing cable terminals 
850, 900
A6
Installation of 5 housing receptacles
-
Straighten the locking tongues carefully and attach the 5 white housing receptacles from the kit.