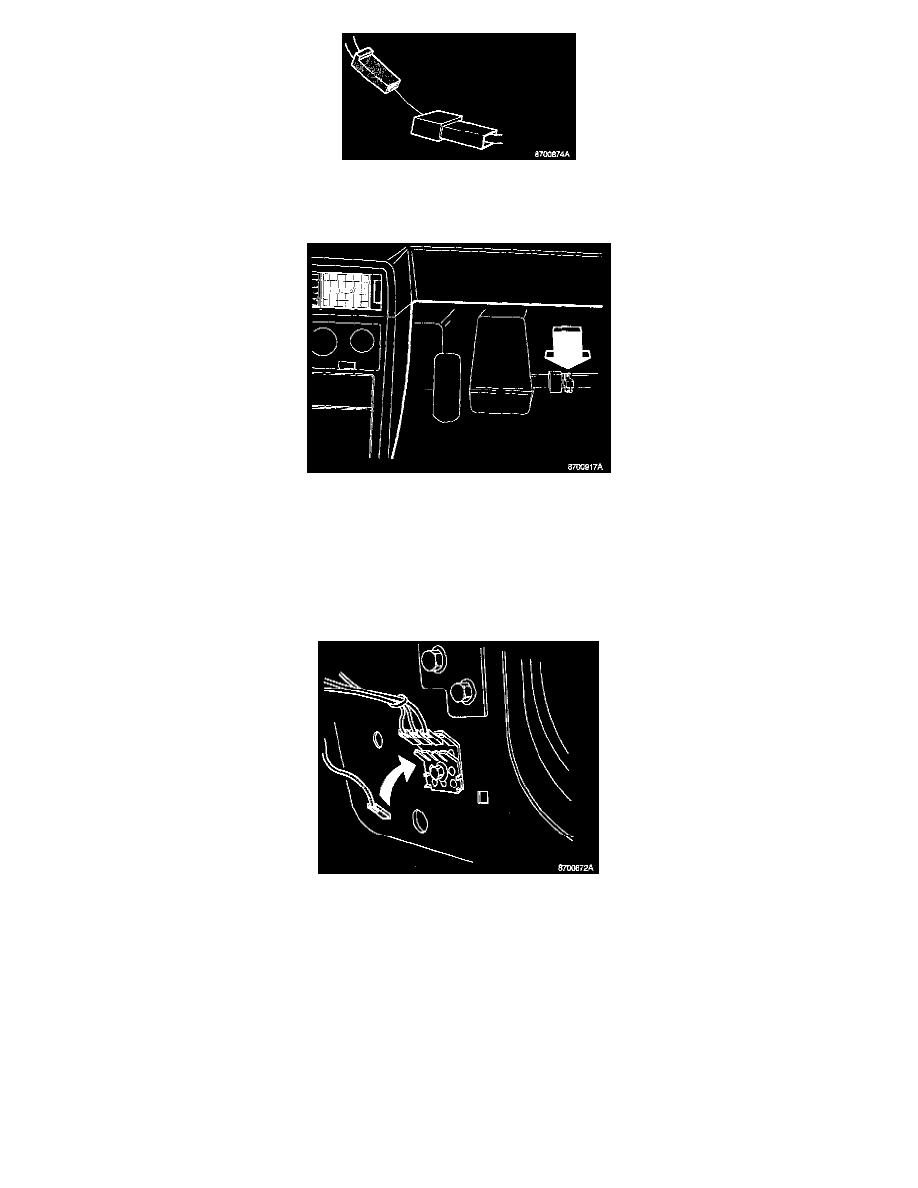 A7
Connecting the new cable harness to the 5 housing receptacles
-
Attach housing receptacles to the cable harness tab terminals according to cable colour coding (colour-to-colour match)
A8
Connecting new cable harness to blower relay
-
Connect the 5-pin cable harness connector to the blower relay.
See Service Manual:
Section 3 (39)
Wiring diagrams
740 1990
A9
Connection of cable to ground plate
-
Connect the black-white cable included in the new cable harness to the ground plate on the right side of the cowl.
The ground plate is located behind the fuel control module.