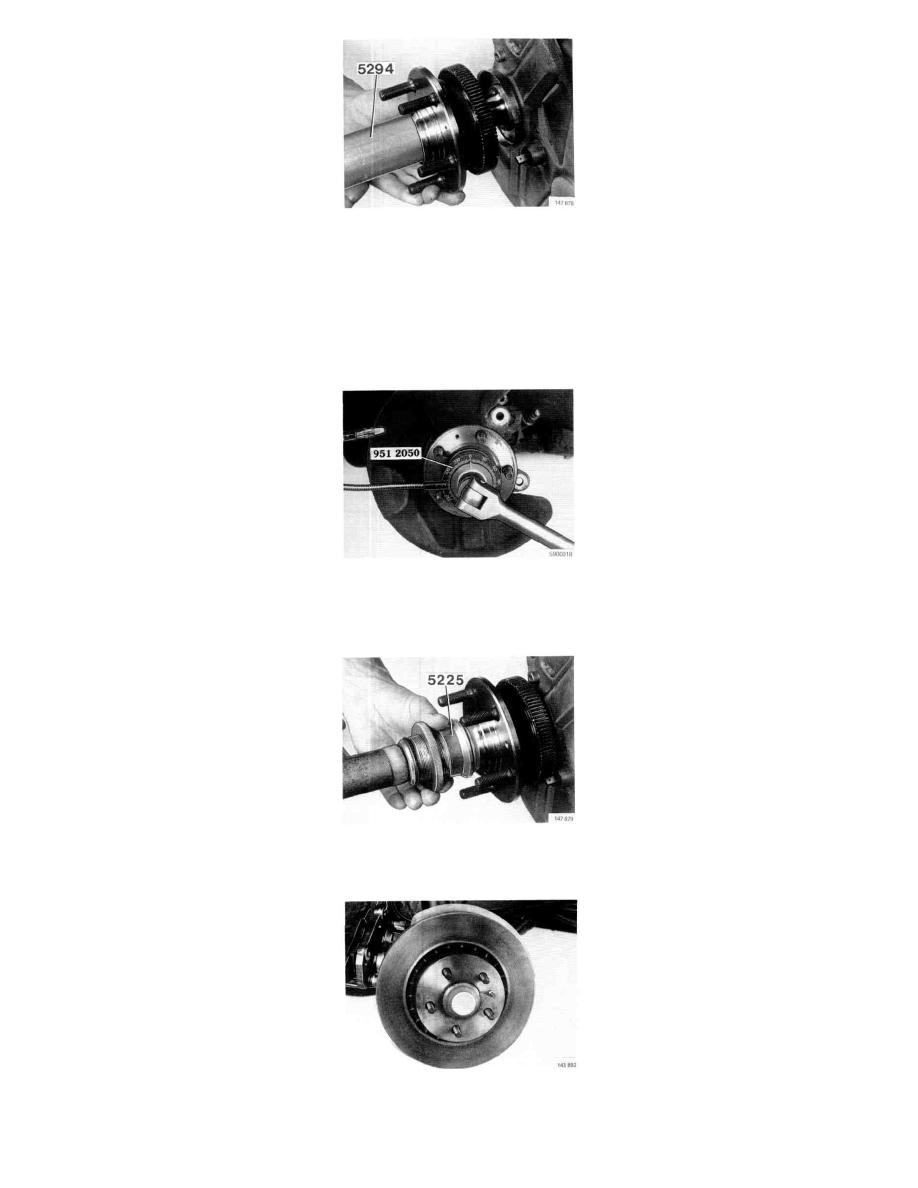 AM9. Install hub
Ensure that spindle is clean.
Note:  Do not pack hub with grease. Component is already lubricated with correct quantity of special grease. 
Use sleeve 9995294 to press in bearing inner race. 
Note:  Locating sleeve used to remove hub will now be pressed out by spindle.
AM10. Fit and tighten new nut
Tighten nut until axial clearance is taken up exactly. Continue to tighten to 100 Nm (74 ft. lb.). Finally, angle-tighten nut to 45°. 
Use angle gauge 9512050.
AM11. Install new dust cap 
Use sleeve 9995225 and plastic mallet.
AM12. Mount brake disc in accordance with marking 
Ensure that all mating faces are clean. Install wheel locating stud. Tighten pin to 8 Nm (6 ft. lbs.).