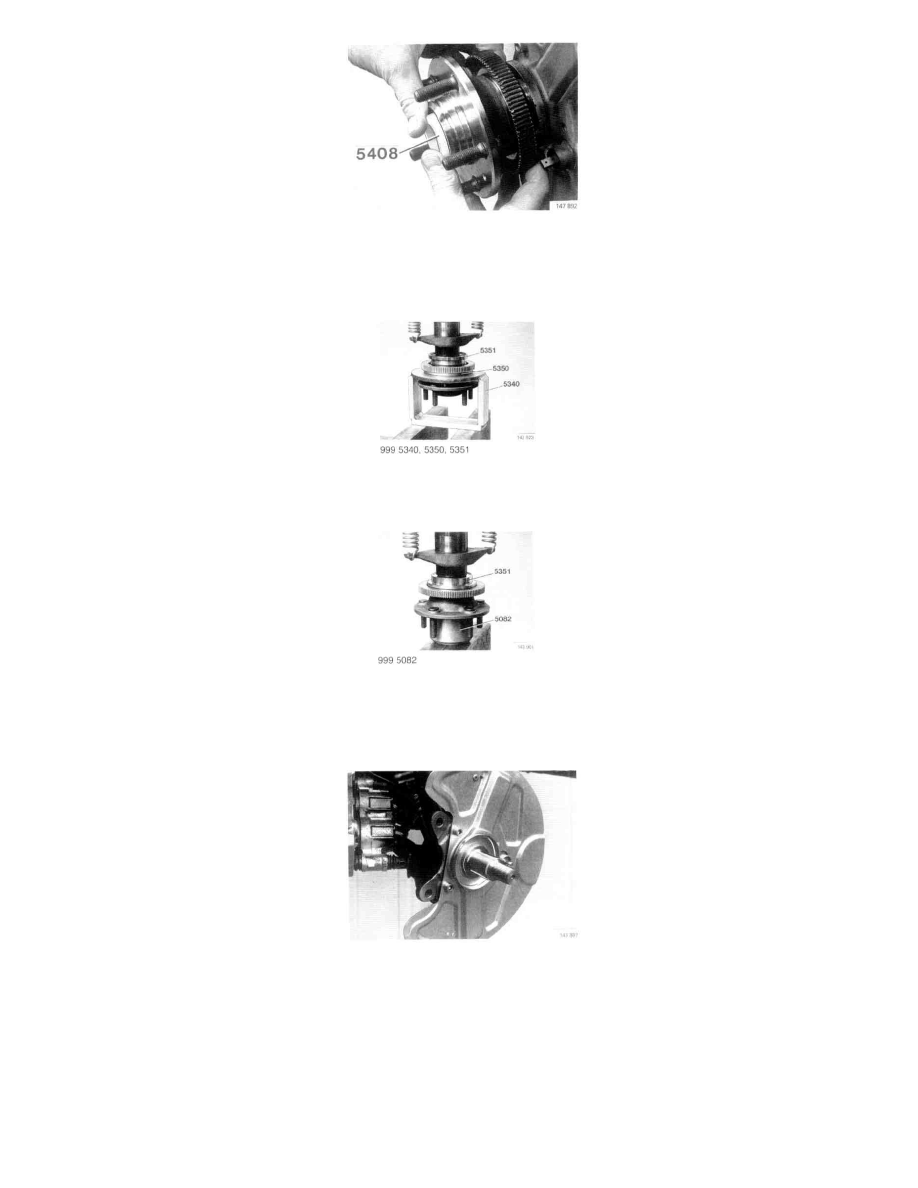 AM5. Remove hub from spindle
Hold locating sleeve 999 5408 against end of spindle and pull off hub carefully. 
Press against inner bearing race as soon as clearance is available. Press against hub until locating sleeve bottoms, to prevent bearing races from
falling out.
AM6. Press off sensor wheel
Use drift 999 5351, spacer 999 5350 and counterhold 999 5340.
AM7. Press new sensor wheel onto hub 
Use drift 9995351 and counterhold 9995082.
Installation
AM8. Clean spindle thoroughly