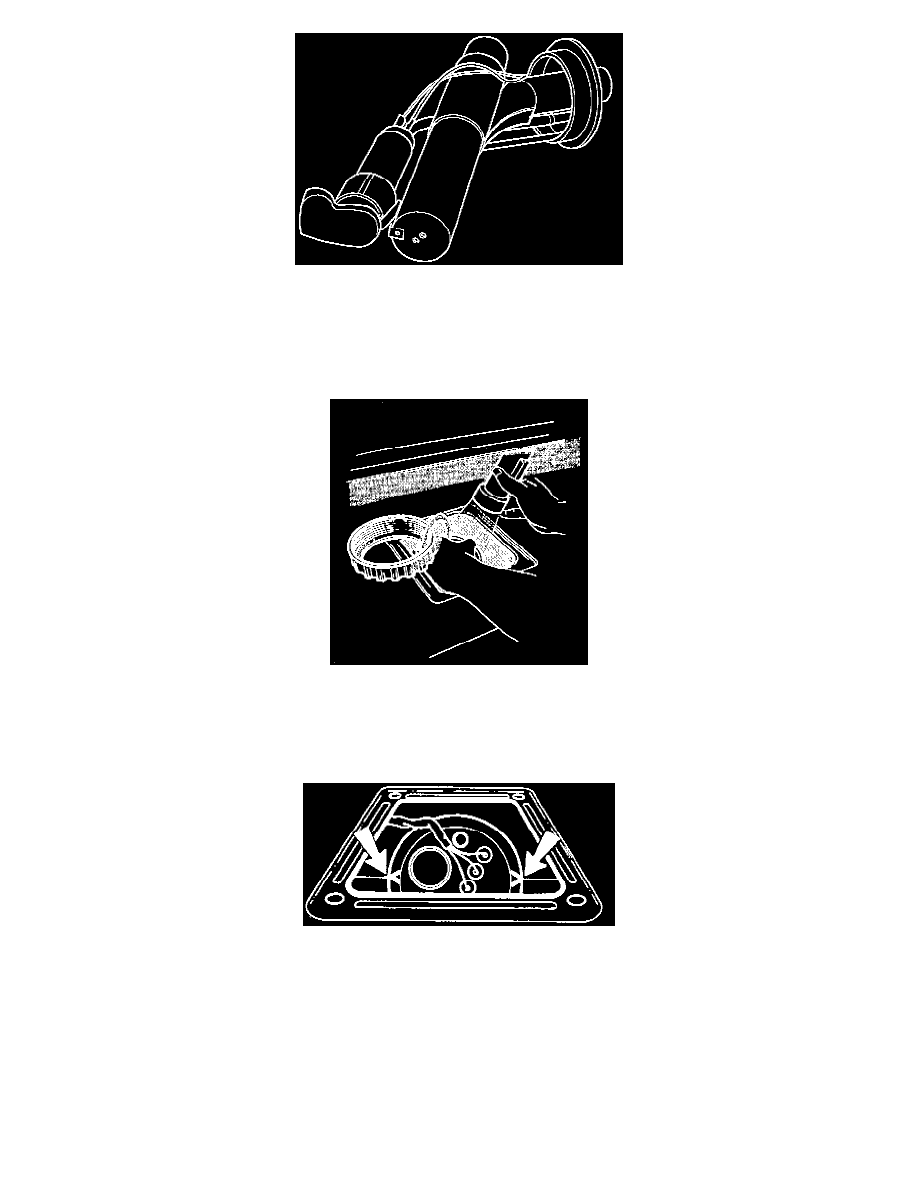 -
Replacing level sensor: first unhook the lower catch and then the upper catch.
-
Unsolder leads.
-
Fit new unit
-
Reassemble in reverse order. See below
Assemble gauge unit
- Fit gasket In tank opening.
- Grease gauge until oontact surface with a layer of vaseline (petroleum jelly).
- Lower unit carefully Into tank, taking care not to damage prepump mounts against splash guard In tank, See Illustration.
Align gauge unit
Line up arrows on sensor covering with seam on tank. Place sensor straight in tank. Turn sensor a few degrees counterclockwisee, so that it will line up
when the topnut is tightened. Tighten nut on tank gauge unit with special tool: P/N 999 5448-9
Torque: 35 Nm (25.8 ft lb)        
- Locate lead in clip on side part under cover. Plug in connector.
- Fit hoses and check that they are securely attached to pIpes on gauge unit.
- Screw cover back on.
- Fill tank.