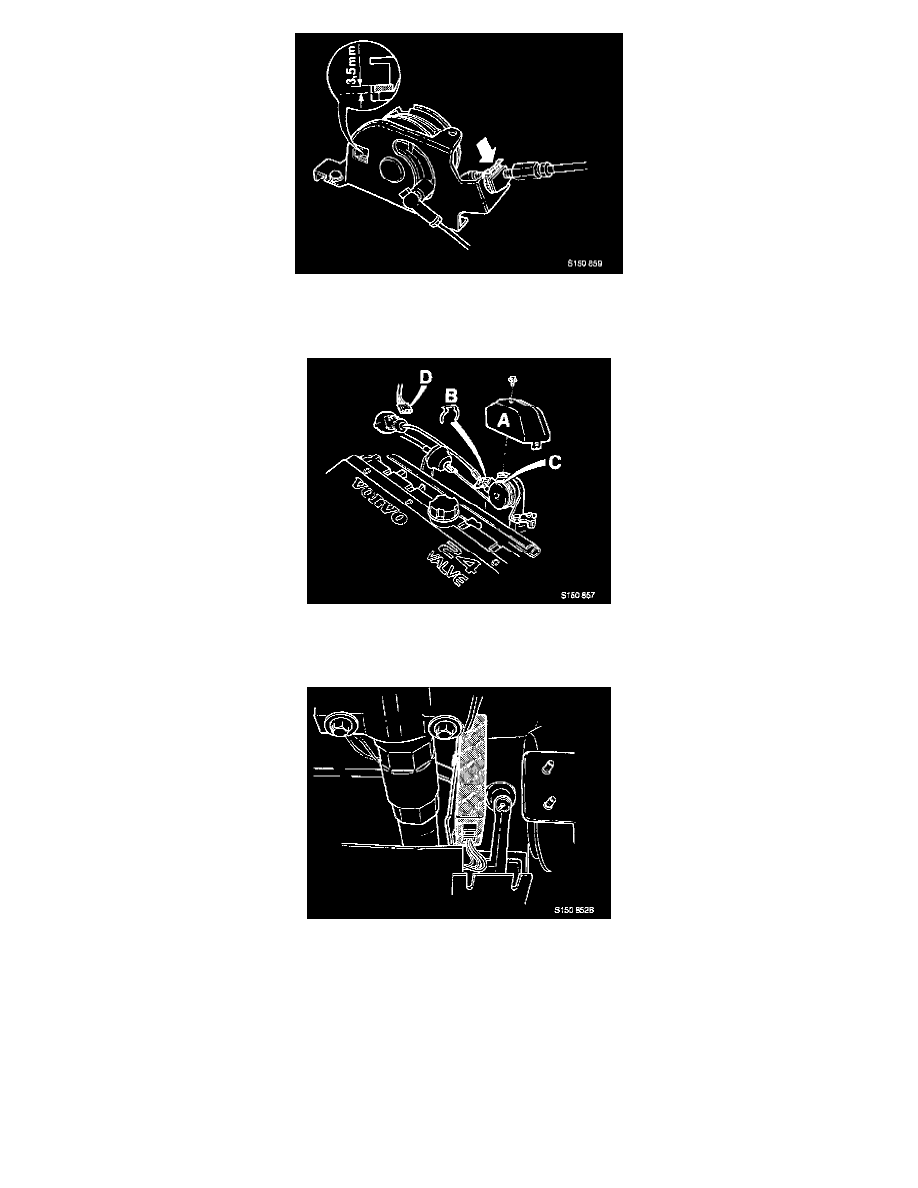 -
Mount connector on kickdown switch.
-
Install spring clip on cable adjuster. Hook cable onto TB pulley.
-
Install 3.5 mm shim between TB pulley CTP stop, ensuring that spring clip is seated against bracket, and adjust cable to light tension.
-
Remove shim.
Remove spring clip and install cable adjuster in bracket with clip.
-
Install TB cover.
-
Install TCM. 
-
Mount TCM on bracket, ensuring that locking tabs engage with clearly audible snap.
-
Check that cable is not taut.
NOTE:  Illustration shows location on earlier models. Following point applies only to cars with SRS.