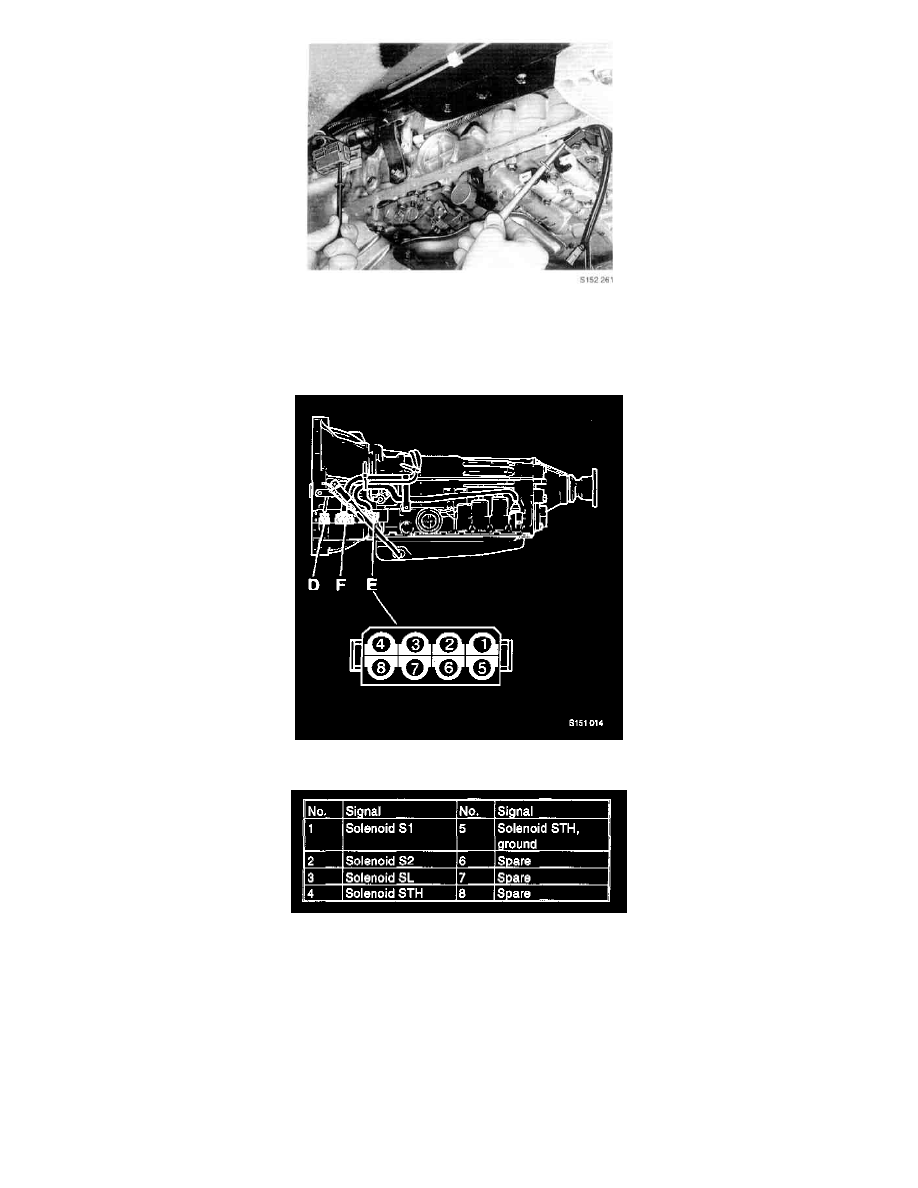 -
Check resistance of solenoid leads.
-
Connect between transmission connector and end of each solenoid lead. Shake wiring gently during measurement to locate any points of loose
contact.
-
Instrument should indicate 0 ohm.
Replacing Solenoid Wiring Harness 
-
Figures in illustration denote solenoid connections as shown in table.
-
When replacing wiring harness, remove cable bracket on transmission housing.
-
Reconnect connector at transmission after checking and replacing wiring harness.