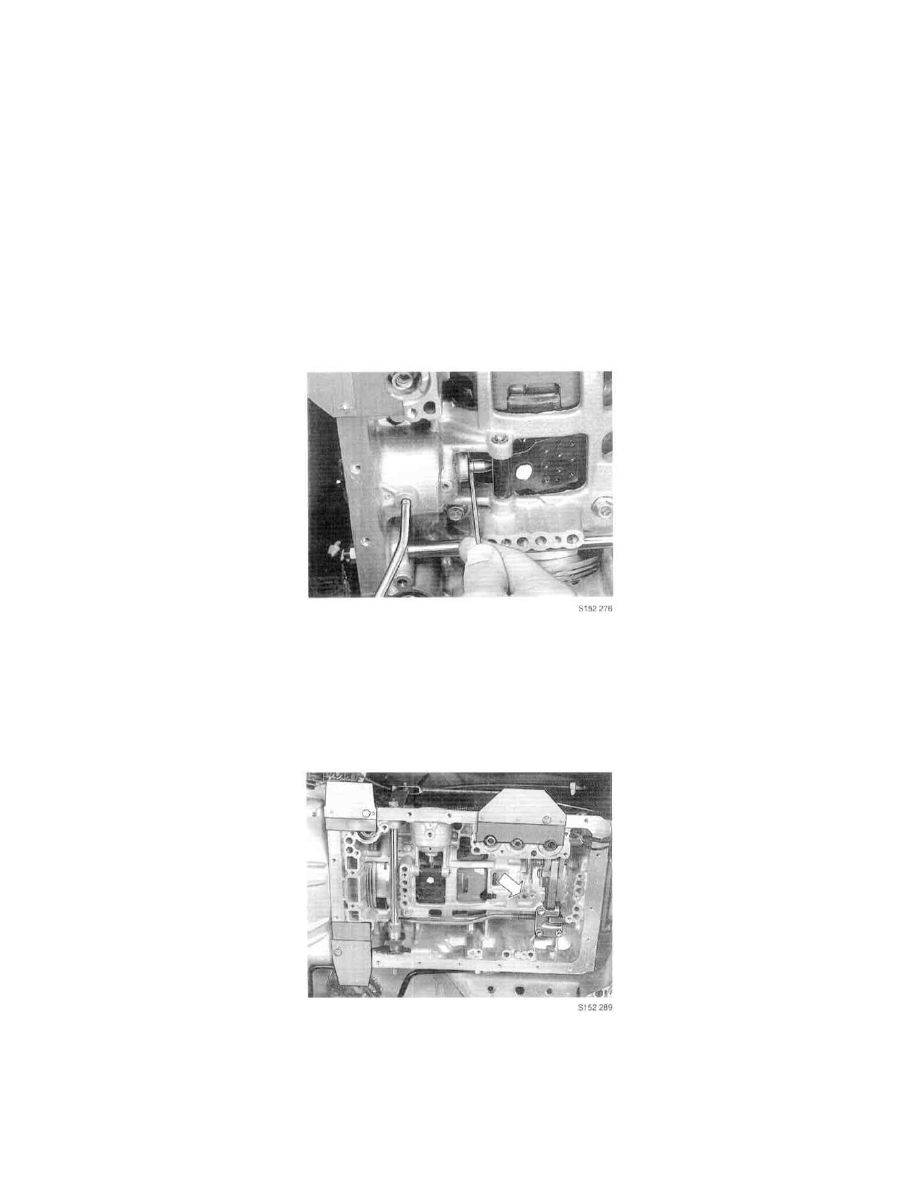 Band Apply Servo: Service and Repair
NOTE:  Cleanliness is extremely important when working on automatic transmissions. Always use clean containers and ensure that the workplace
is free of dust and dirt.
Preparation
CAUTION:  Fluid may be extremely hot if car has recently been driven.
Remove control system
-
Disconnect battery ground lead.
-
Drain fluid from pan.
-
Remove fluid pan.
-
Remove fluid strainer.
-
Disconnect solenoid leads.
-
Loosen control system.
-
Attach accumulator piston and check valve retainers.
-
Remove control system.
Checking Brake B1
-
Mark piston rod adjacent to transmission housing with fine felt pen.
-
Blow compressed air at 4-8 bar into hole as illustrated.
Use feeler gauge to measure clearance between housing and marking on piston. Permissible clearance is 1.5-3.0 mm. If clearance is greater,
transmission must be reconditioned.
Replacement Of Brake B2 Seal Sleeve 
-
Remove sleeve and seal for brake B2.
-
Use external snap ring pliers to remove sleeve. 
-
Lubricate seal lightly with ATF fluid and press in sleeve with seal facing upward towards brake B2.