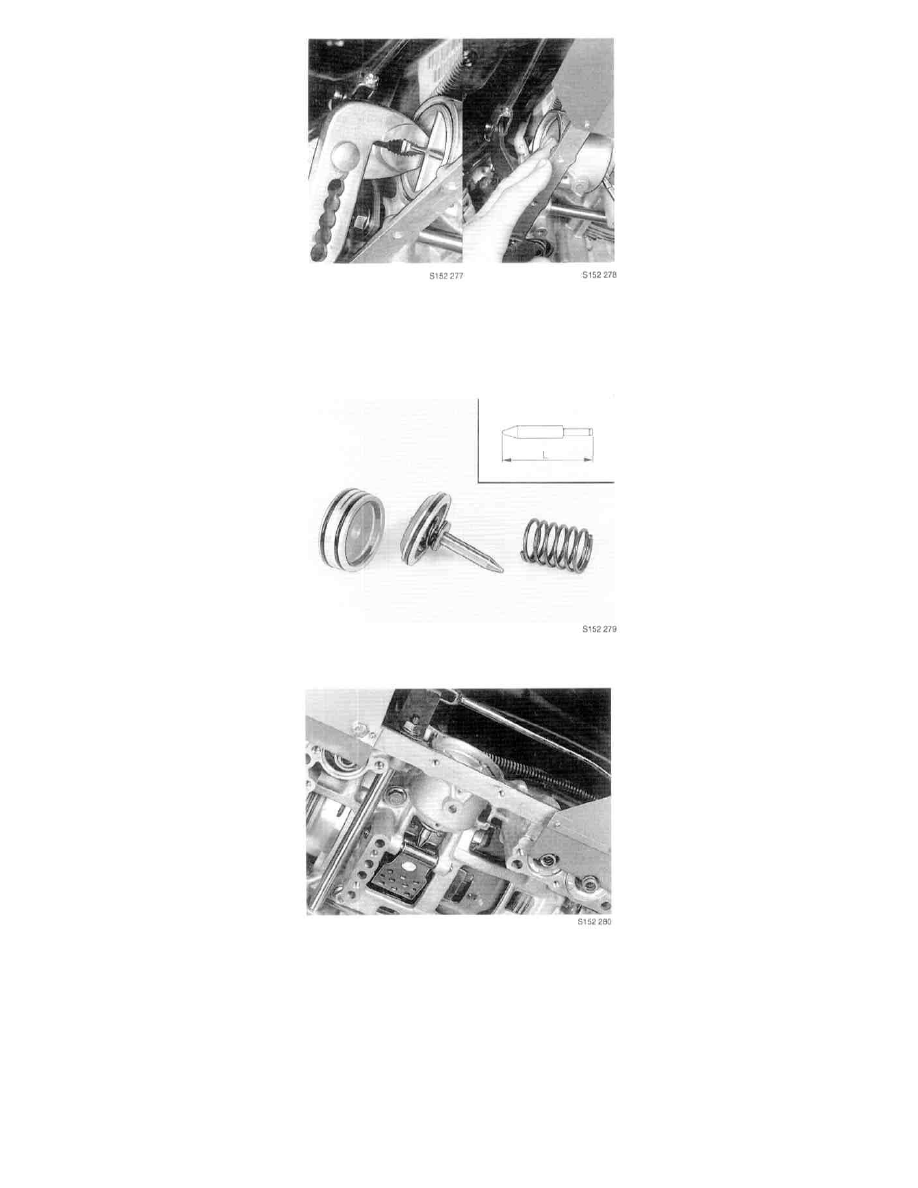 Checking/Replacement Of Brake Piston B1 
-
Remove cover snap ring.
-
Use adjustable pliers to grip piston cover flange and lift off cover.
-
Remove piston by blowing carefully into bore with compressed air while holding cover with fingers.
-
If piston rod must be replaced, ensure that new rod is of the same length. 
-
Piston rods are available in four different lengths:
L =  70.65 mm
L =  71.40 mm
L =  72.15 mm
L =  72.90 mm
-
Replace seal and two 0-rings in cover. Lubricate new 0-rings lightly with ATF fluid.