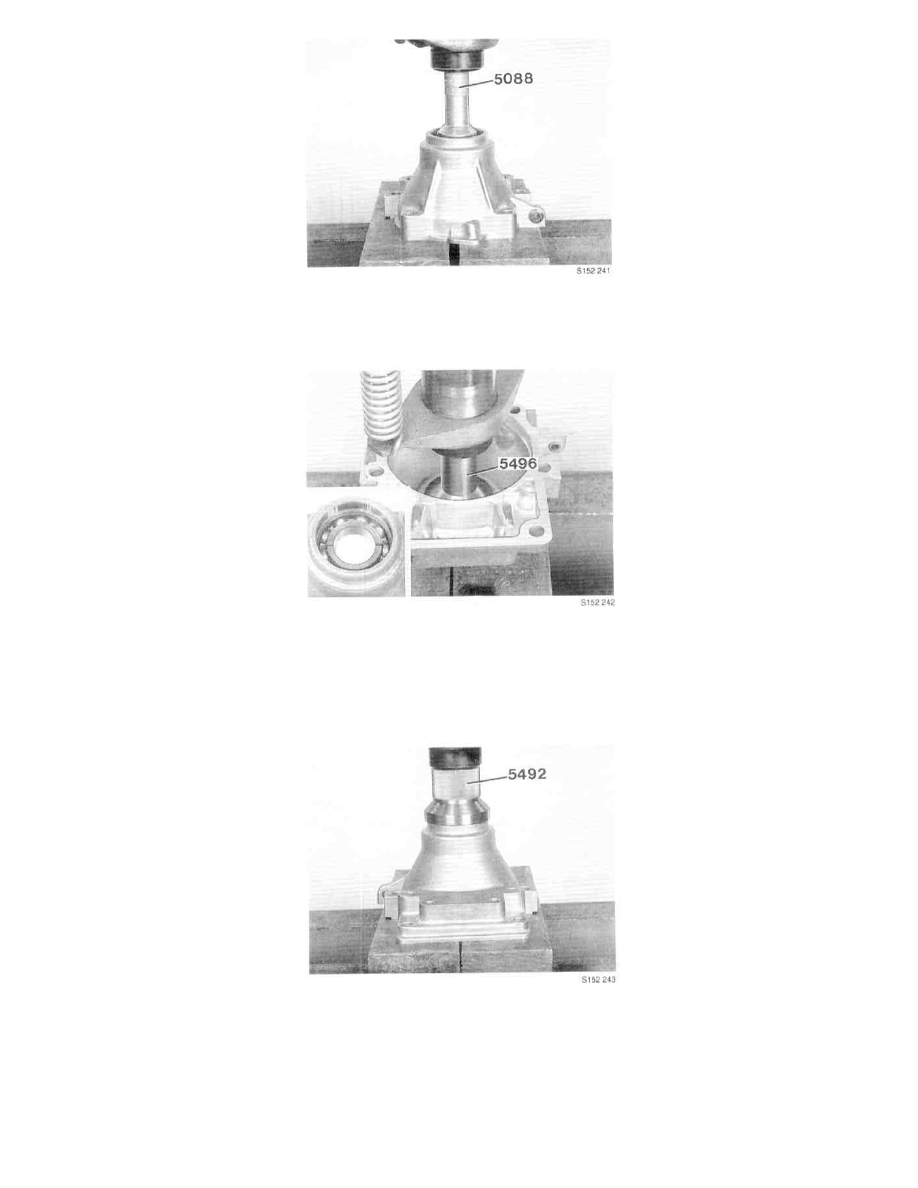 Press out bearing. Use special tool 999 5088.
-
Clean sealing faces on rear extension housing and transmission housing.
Clean sealing compound from bolts with methylated spirits.
Installation 
-
Press in new bearing with drift 999 5496.
NOTE:  Bearing is different on each side. Side with metal gasket should face inward. Outer side of inner race is provided with two slits.
-
Install bearing snap ring.
Install new seal. Use special tool 999 5492.
-
Grease lip of seal lightly.
Reattach torque strut to housing. Inspect and, if necessary, replace bushing.