< PREV PAGE
NEXT PAGE >
XC60 AWD L6-3.2L VIN 94 B6324S4 (2011)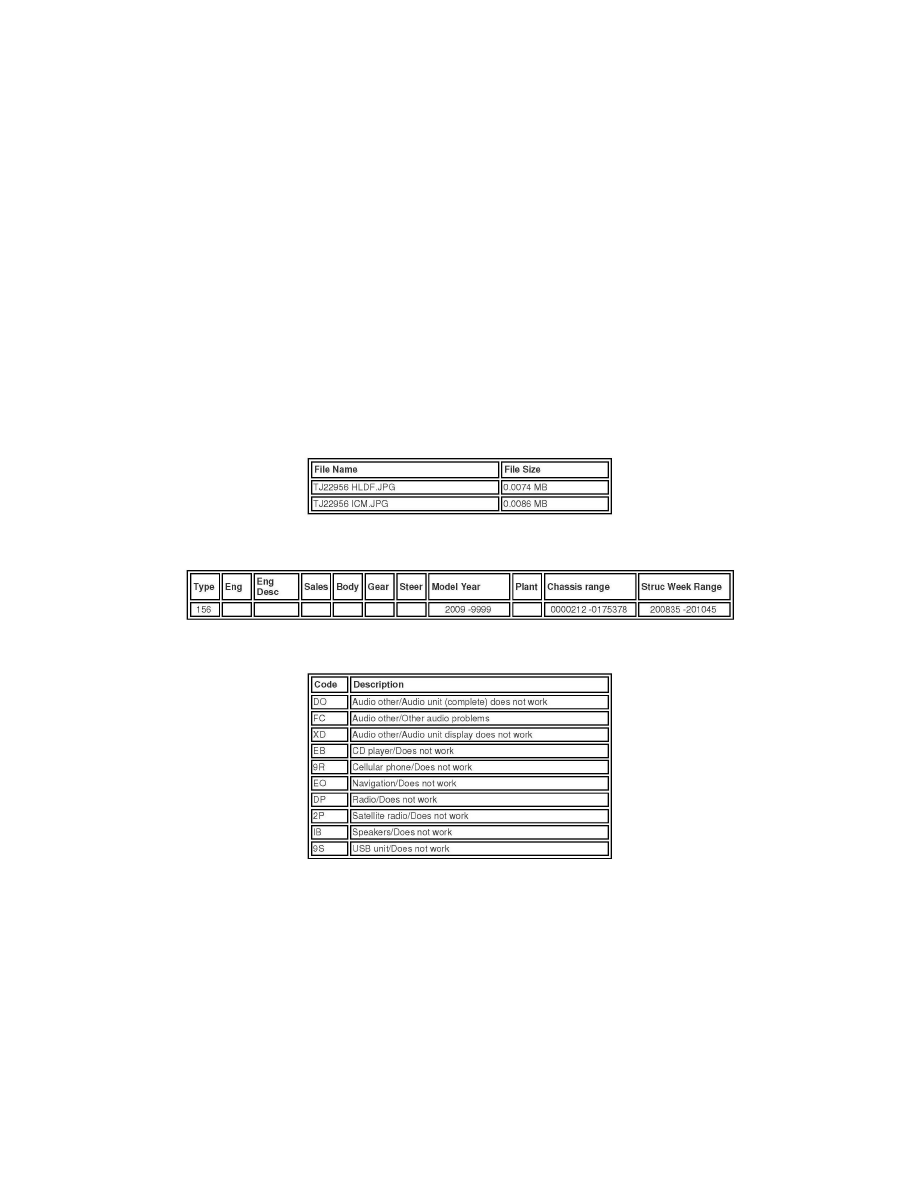 Accessory Control Display: Customer Interest
Instruments - ICM Display Screen Goes Black
TIE Technical Journal
Title ICM display may become black at start~up or during driving.
Ref No US22956.4.1 en-GB
Issuer -
Partner 3 US 7510 Volvo Cars North America
Func Group 3900 
Func Desc media, navigation and communication
Status Released
Status Date 2011-01-18
Issue Date 2011-01-18
Reference
Attachment
Vehicle Type
CSC
DTC
Text
CSC = Customer Symptom Code
This document supercedes the previous one dated 2010-12-07. Changes to this document are:
-Header updated with chassis end limit
If using a printed copy of this document, always check for the latest online version.
DESCRIPTION:
< PREV PAGE
NEXT PAGE >