NEXT PAGE >
< PREV PAGE
XC60 FWD L6-3.2L VIN 94 B6324S4 (2011)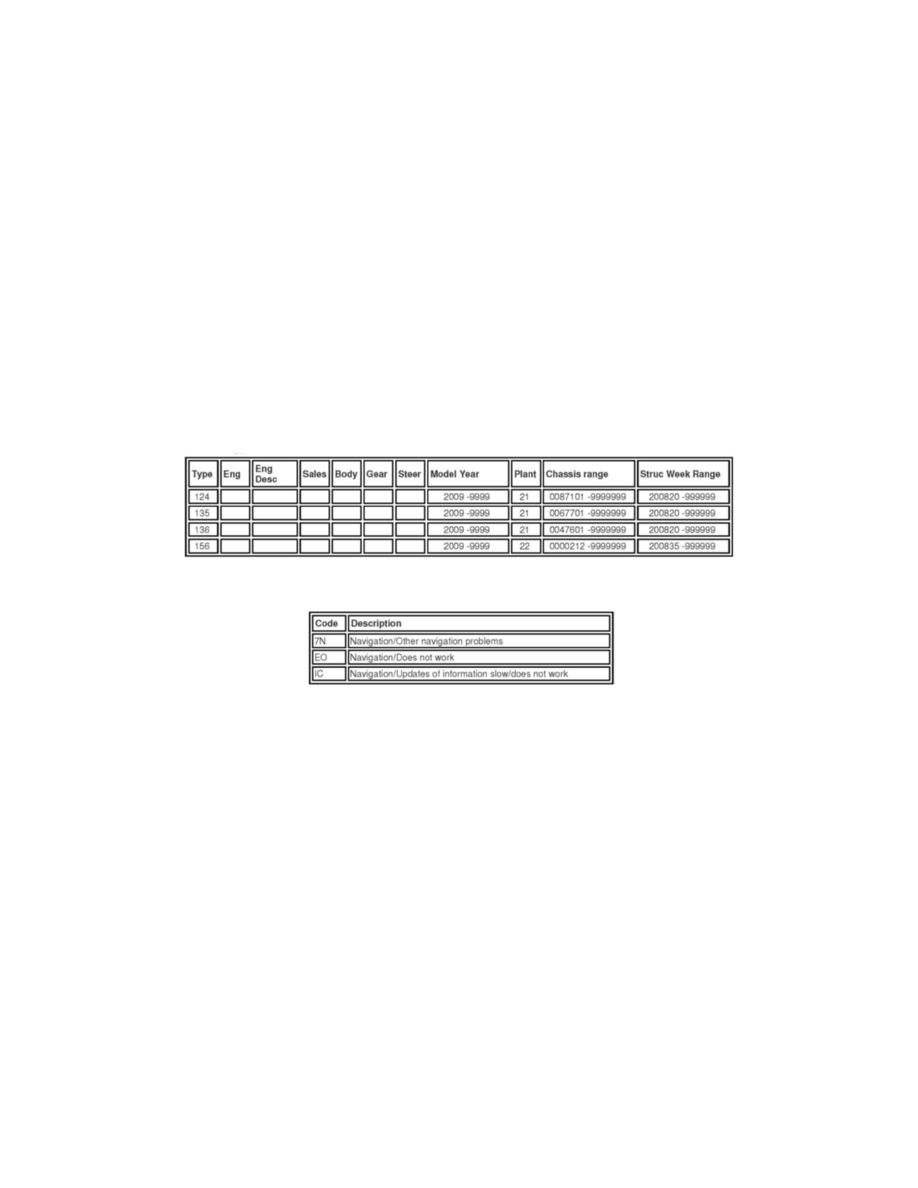 Navigation Module: Customer Interest
Navigation System - RTI Screen Blacks Out On Start Up
TIE - Technical Journal
Title RTI Navigation screen may become black at start-up
Ref No US22393.4.1 en-GB
Issuer -
Partner 3US7510 Volvo Cars North America
Func Group 3972
Func Desc road navigation
Status Released
Status Date 2010-06-30
Issue Date 2010-06-30
Release
Attachment
Vehicle Type
CSC
DTC
Text
CSC = Customer Symptom Code
DTC = Diagnostic Trouble Code
MMM = Multi media Module
RTI = Road and Traffic Information
DESCRIPTION: The RTI navigation screen may become/remain black at start-up. Vehicles with PAC (Parking Assistance Camera) may have a
correctly shown rear camera view in reverse gear, but no navigation view when changing to forward driving gears.
PRODUCT MODIFICATION: New software for the MMM2 unit has been released for service.
REPORTING: Yes, please contact your local help desk if the fault persists after software update. Please describe the symptom as detailed as possible
with any present DTC's listed in the vehicle. Also submit the information from the "about" screen in the system menu.
SERVICE: Please do not replace any components. Update the MMM2 unit with the latest service disc. See P/N below.
P/N 30630953 US
The software will be updated to version 8BC6.
VOLVO STANDARD TIME GUIDE OPERATION NUMBER:
NEXT PAGE >
< PREV PAGE