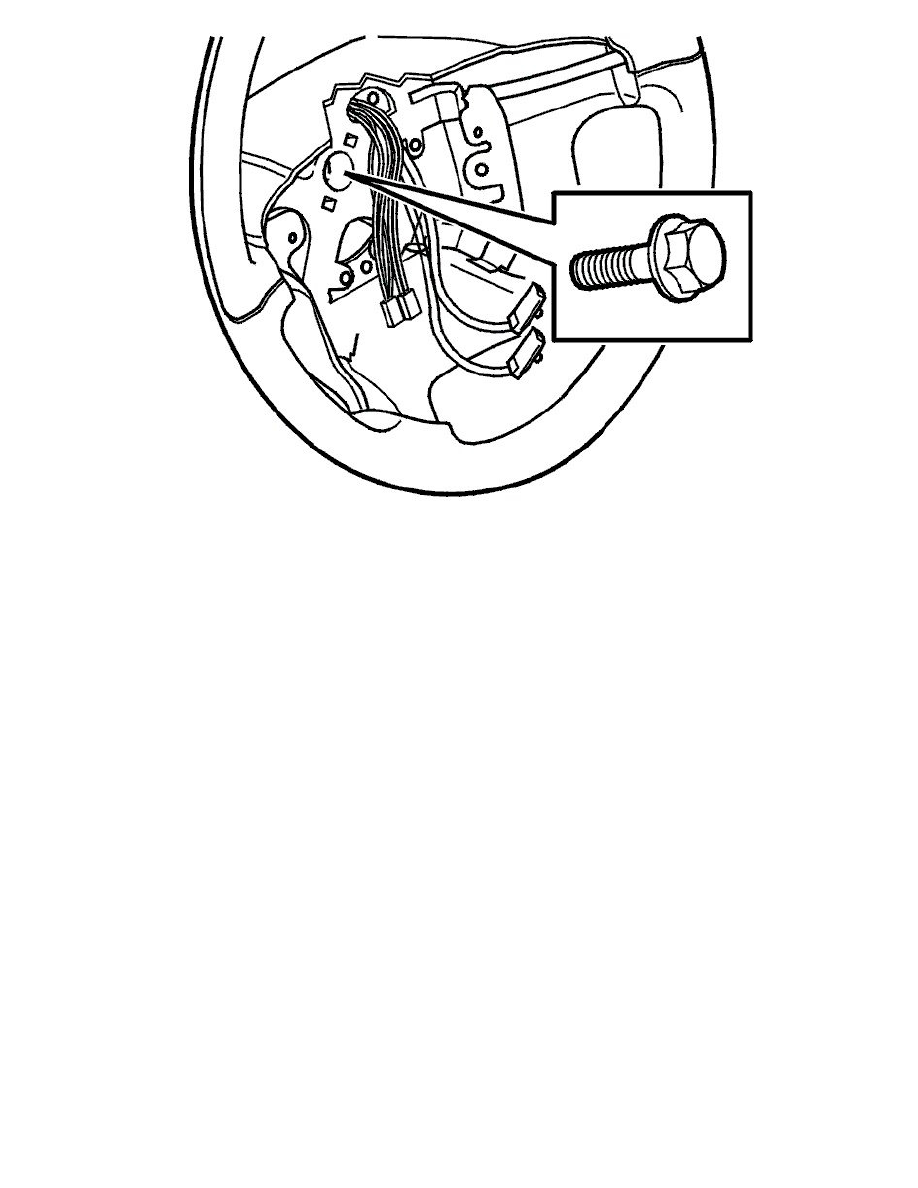 Remove the steering wheel screw.
Make sure that the front wheels and steering wheel are pointing straight ahead
Remove the steering wheel.
Note! Take care to ensure that the connector does not catch on the steering wheel during removal.
Removing steering column covers
Remove the steering column covers. See: Combined instrument panel surround See: Instrument Panel, Gauges and Warning Indicators/Instrument
Cluster / Carrier/Service and Repair/Combined Instrument Panel Surround.
Removing soundproofing panels
Remove the soundproofing panel. See: Soundproofing panel, replacing See: Body and Frame/Interior Moulding / Trim/Dashboard / Instrument
Panel/Service and Repair/Soundproofing Panel, Replacing.
Removing the steering wheel lock module