< PREV PAGE
NEXT PAGE >
XC70 L5-2.5L Turbo VIN 59 B5254T2 (2003)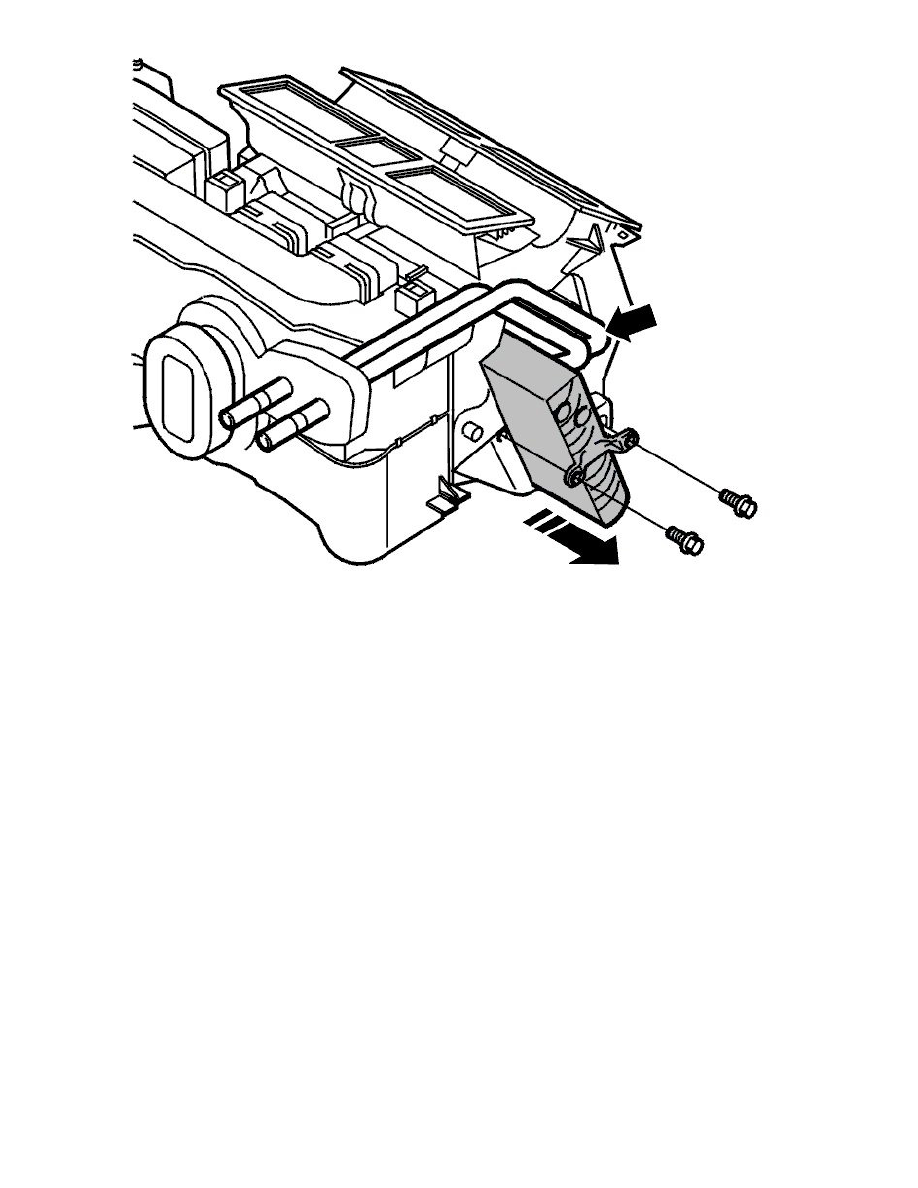 Remove:
-
the climate control system. See Climate control unit, replacing, L.H.D, R.H.D See: Heating and Air Conditioning/Housing Assembly
HVAC/Service and Repair 
-
the tie strap for the pipe
-
the mounting brackets for the pipe
-
the screw/screws for the heat exchanger
Loosen the pipe for the heat exchanger and drain the coolant.
Remove the screws, 3 pcs., for the fan housing-central unit.
Fold out the central unit and remove it.
Pull out the heat exchanger from the central unit.
Installation
Installing heat exchanger
Carefully place the heat exchanger in the central unit and check that the seals are okay.
Screw the heat exchanger into place.
Install the seals for the central unit on the fan housing and bolt down.
Install the pipe. NOTE! New O-rings.
Brace the pipe.
Install the strip clamps for the pipes.
Install remaining components in reverse order.
< PREV PAGE
NEXT PAGE >