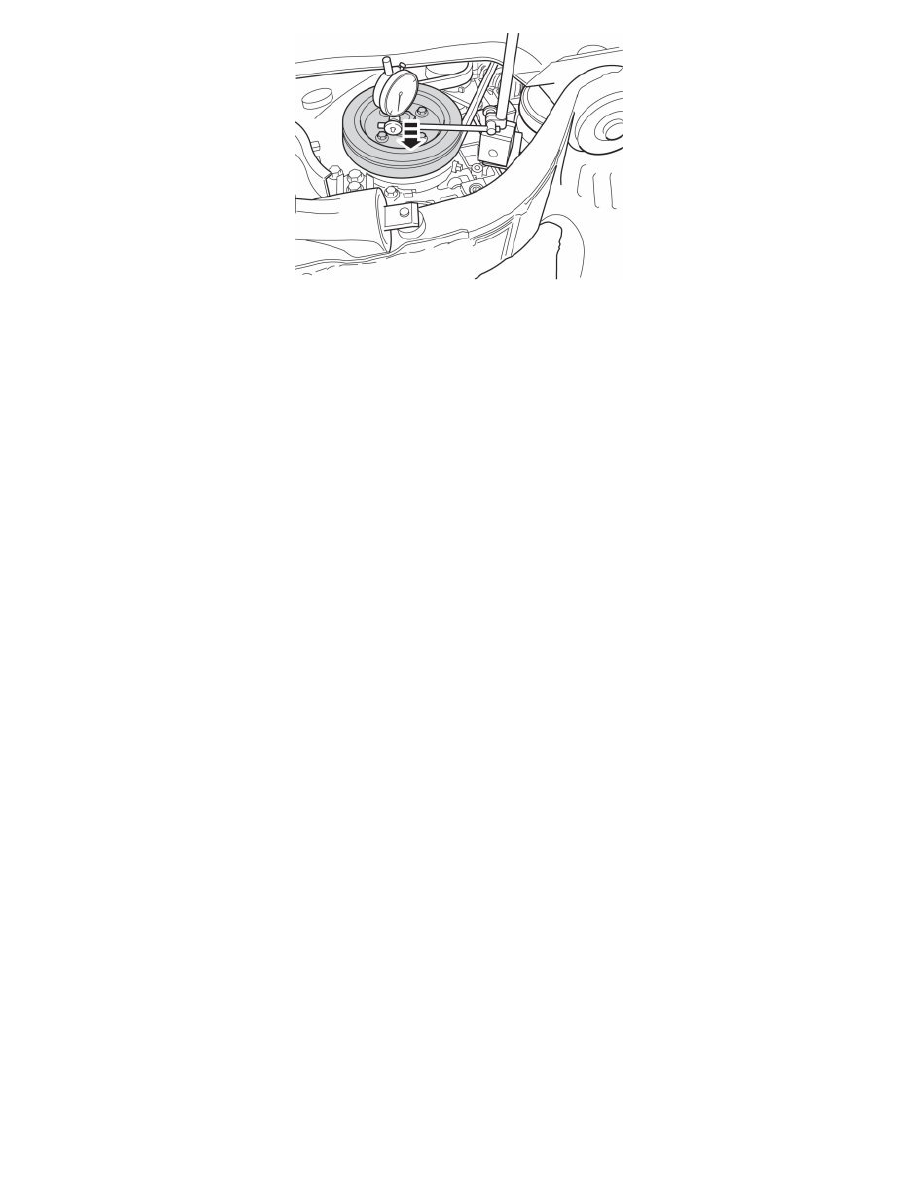 Push in the crankshaft. Use both hands and press hard. In the event of problems moving the crankshaft toward the gearbox, run the engine warm and use
a crowbar placed between the oscillation damper and the member. Use protective blocks.
Read the dial indicator. Max permitted play 0.25 mm.
Repeat the procedure several times.
Installation
Remove the test equipment.
To install, reverse the removal procedure