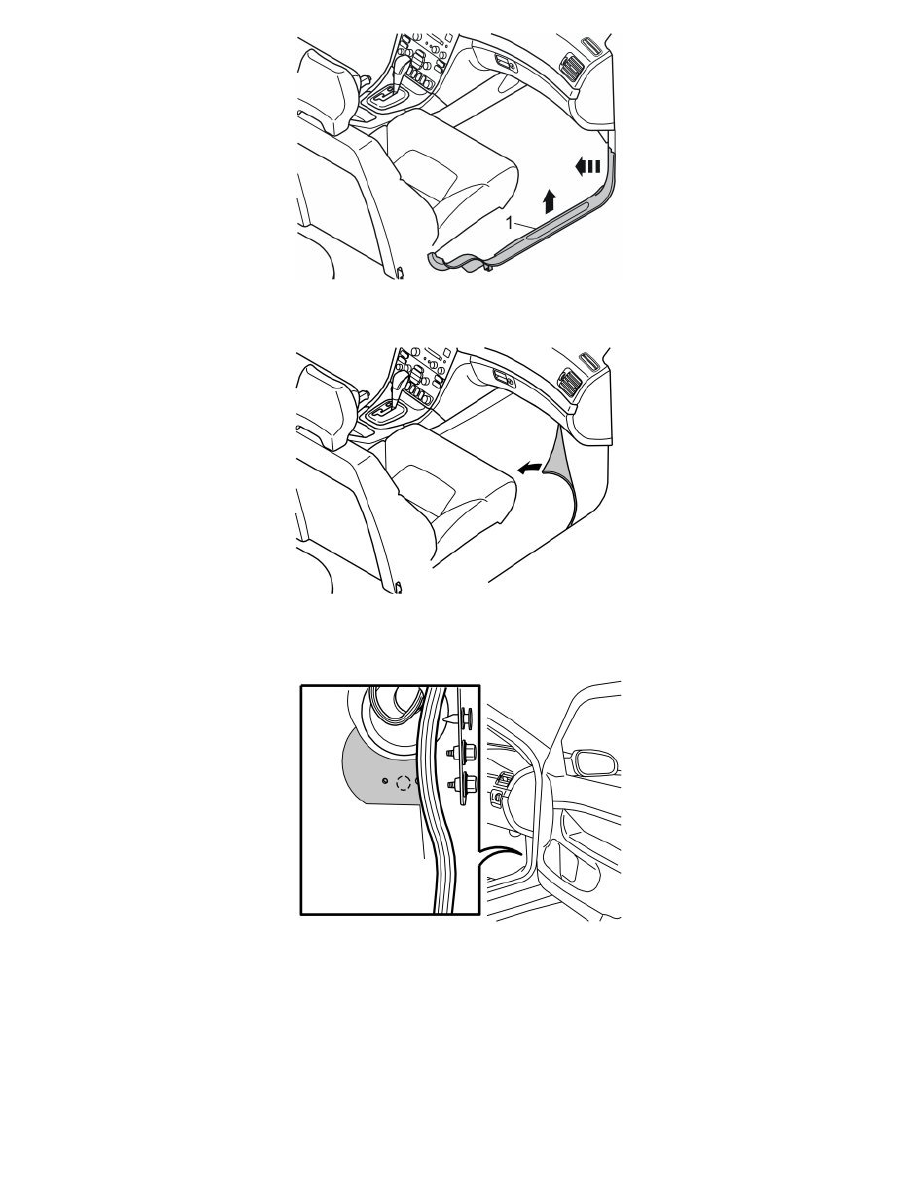 -
Remove the sill moulding (1) by pulling it away starting at the front edge, until the clip there releases. Following which, pull it up until the clips on
the underside release. Detach it from the B-pillar panel.
-
Fold the carpet to one side.
Installing the bracket
-
Cut away a section of the soundproofing at the A-pillar (the shaded area in the illustration).