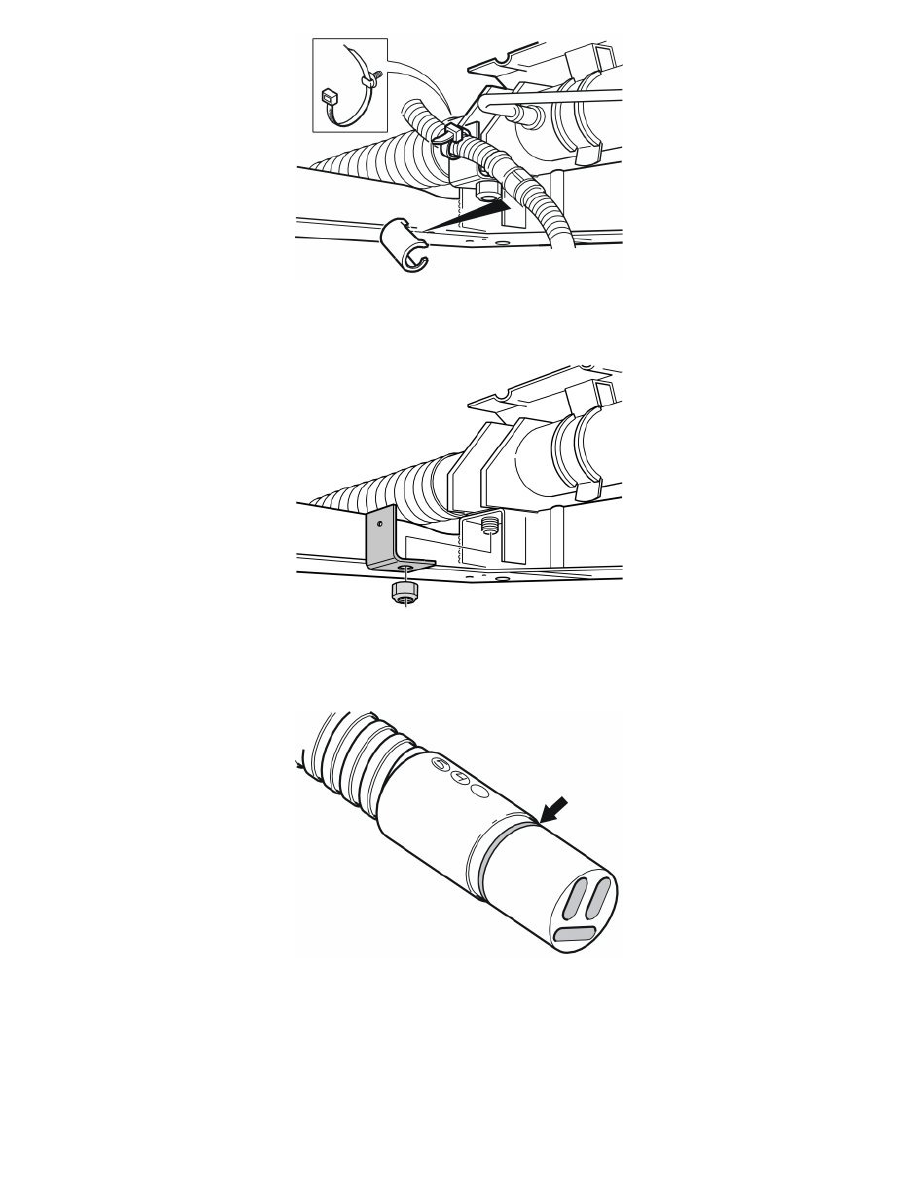 If an engine block heater is installed
-
Remove the connectors for the engine block heater and the front engine block heater socket from the bracket on the steering gear.
-
Remove the locking sleeve over the connectors and pull apart both cables.
If an engine block heater is not installed
-
Remove the nut from the right-hand side of the steering gear.
-
Install the bracket with a new nut from the kit.
-
Tighten the nut. Tighten to 50 Nm (35 lbf.ft.).
-
Grease in the O-rings on the cables and on the branch connector using low temperature grease, part no. 1161417-9.
Note! Ensure that no grease gets onto the connector surfaces.