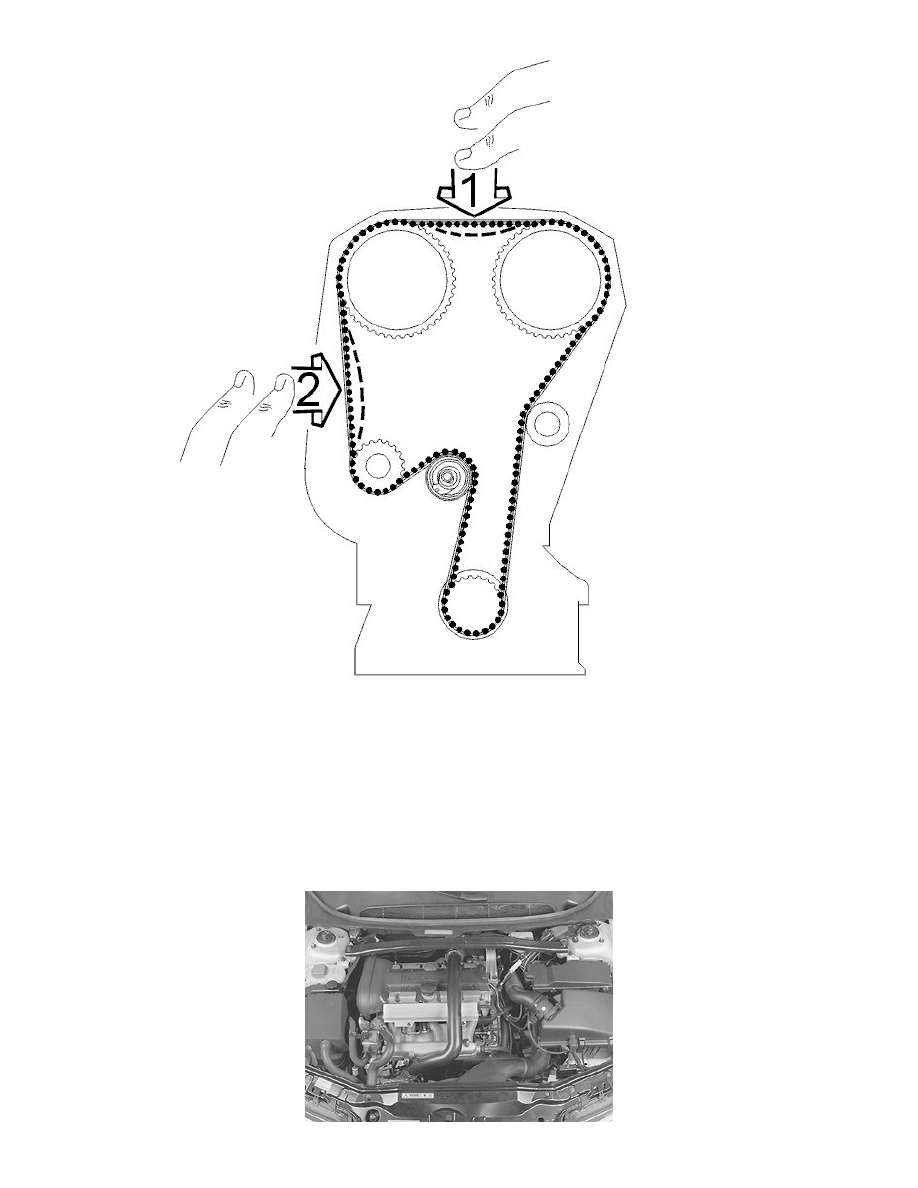 Press the belt to see that the indicator on the tensioner moves easily.
Position the upper camshaft cover.
Turn the crankshaft two turns. Check that the markings on the crankshaft and camshaft pulley correspond.
Check that the indicator on the belt tensioner is within the marked position.
Install
-
the nuts for the cover in the fender liner
-
the wheel. See Installing wheels See: Maintenance/Wheels and Tires/Wheels/Service and Repair.
Finishing