< PREV PAGE
NEXT PAGE >
XC70 L5-2.5L Turbo VIN 59 B5254T2 (2003)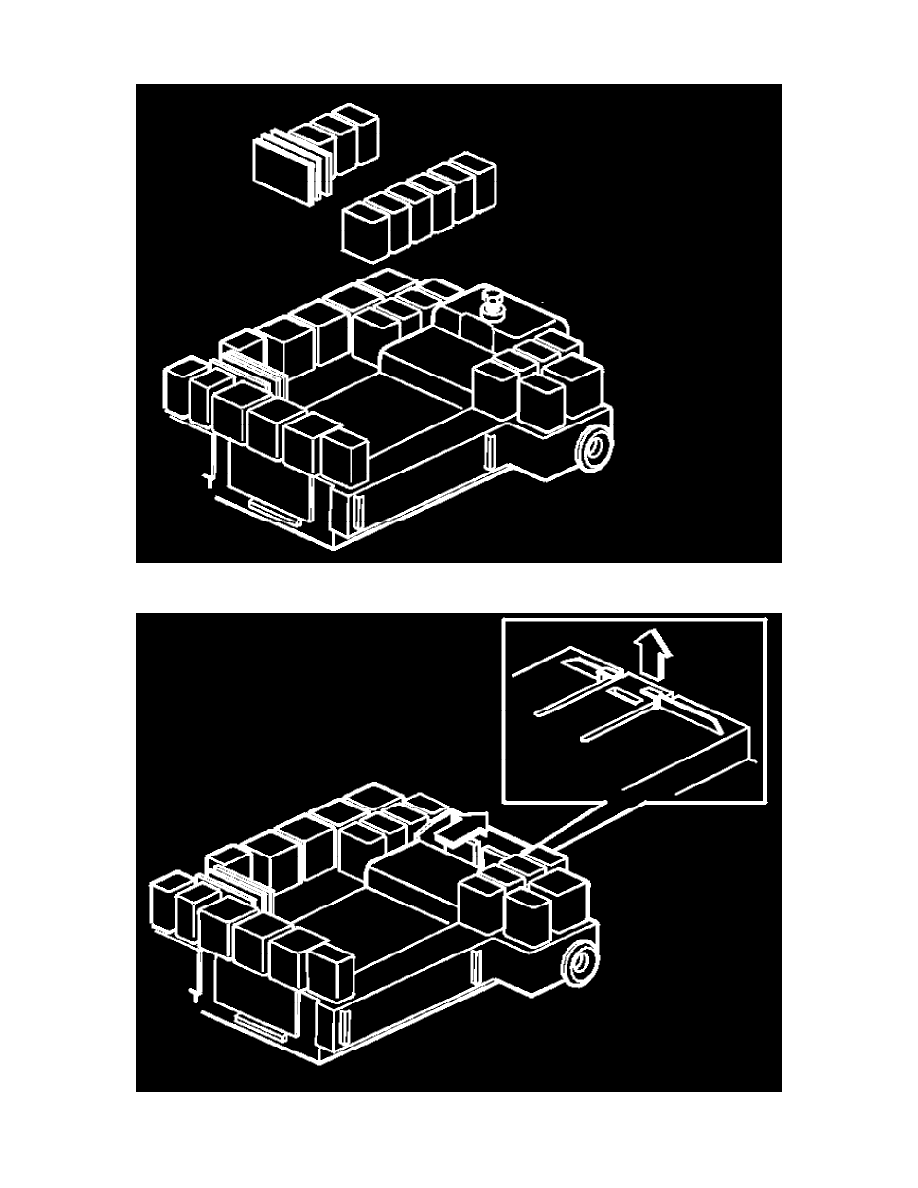 -
Use pliers to disconnect the connector. Grip the screw and pull it straight outwards so that the connector and cover follow.
-
Remove all relays and shunts bridged to the control module. Note the locations.
-
Release the catch on the rear. Use a screwdriver
-
Lift and pull out the control module.
< PREV PAGE
NEXT PAGE >