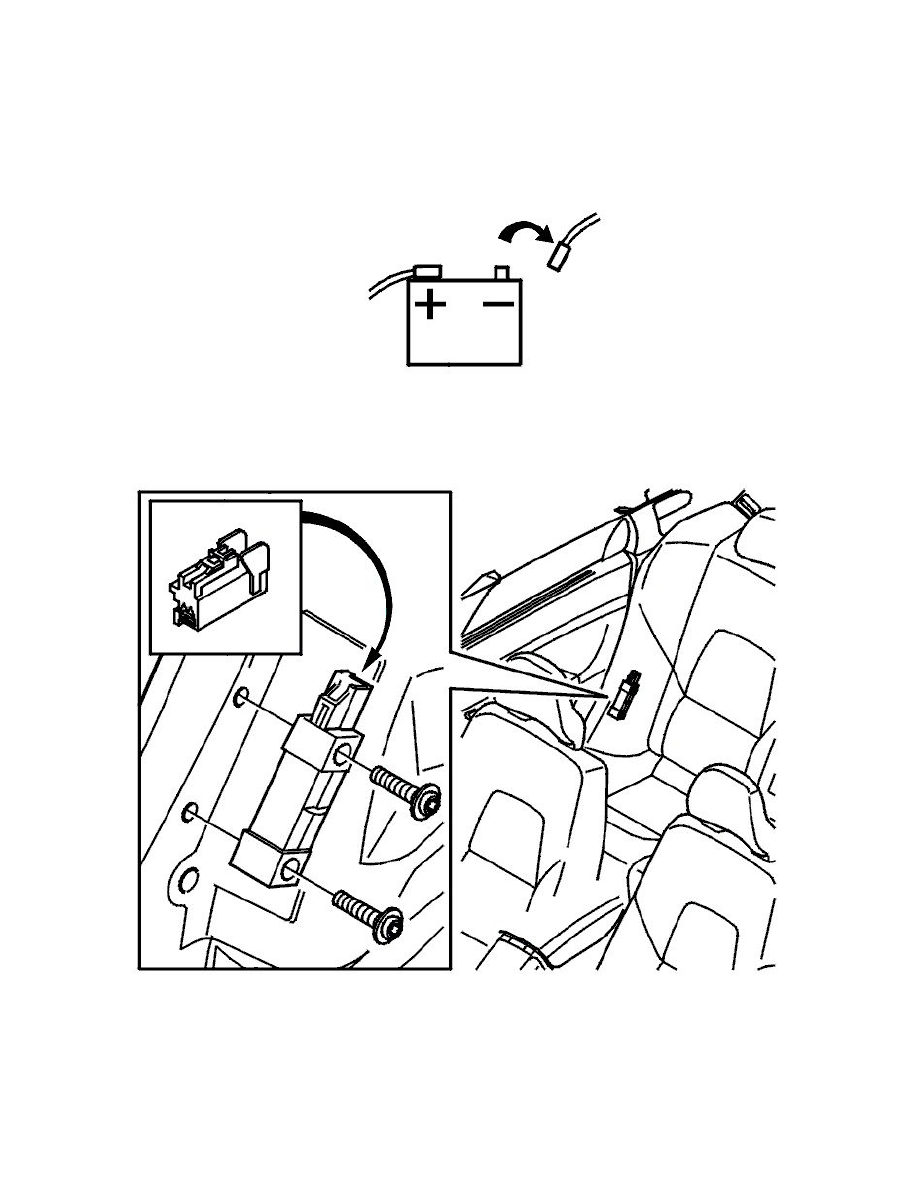 Installation
Install in reverse order. See Removal.
C/D-post sensor
Preparations
Disconnect the battery lead.
See Battery, disconnecting See: Starting and Charging/Battery/Service and Repair/Procedures/Battery, Disconnecting.
Removal
Remove:
-
The side cushion. 
-
The connector (press the catches and pull downwards carefully)
Note! Do not pull the wiring.
-
2 screws (6 Nm).
Replace the sensor.