< PREV PAGE
NEXT PAGE >
XC70 AWD L6-3.2L VIN 98 B6324S (2009)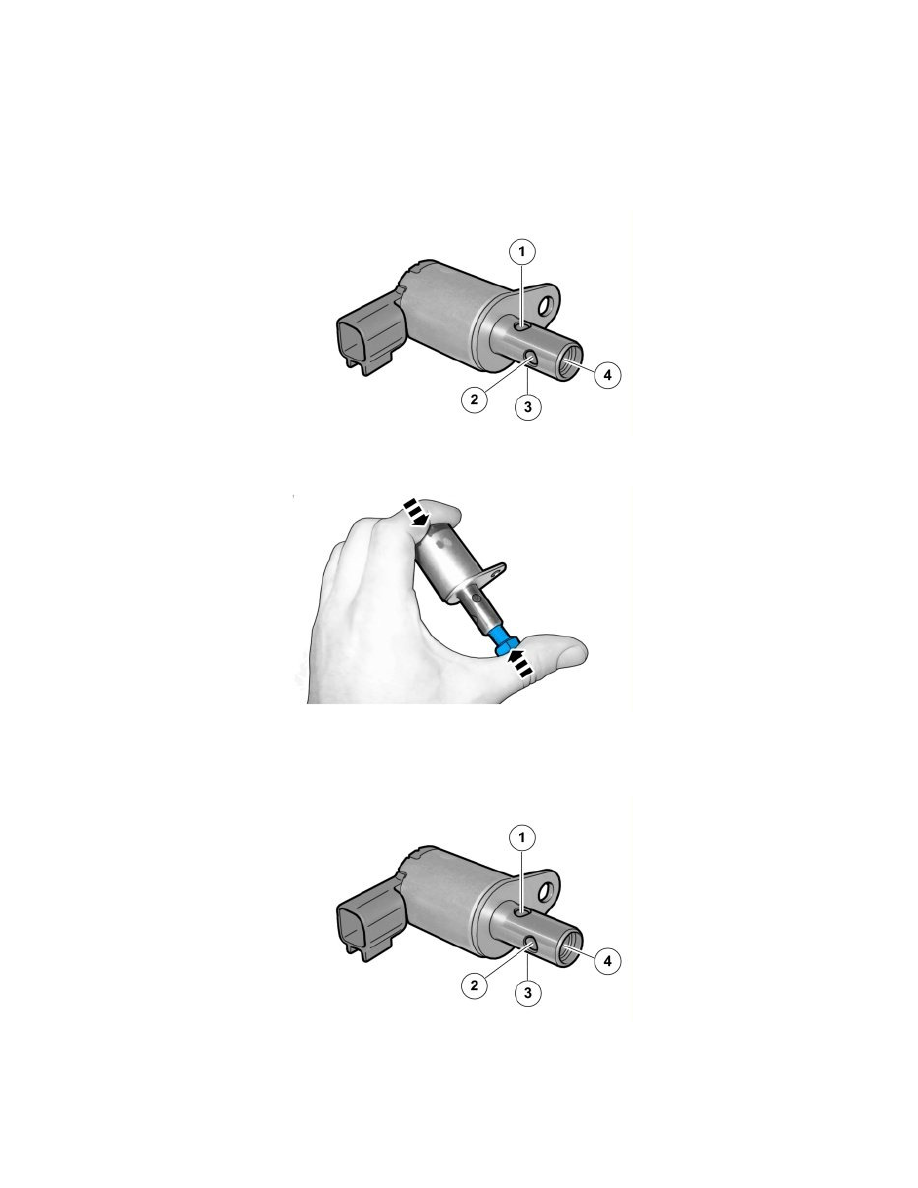 Variable Valve Timing Solenoid: Adjustments
CPS solenoid
Note! Some variation in the illustrations may occur, but the essential information is always correct.
Removal
Remove the CPS solenoid.  Refer to: CPS solenoid See: Service and Repair/Removal and Replacement/CPS Solenoid 
The CPS (Cam Profile Switch) solenoid has four inputs/outputs: (1.) Port T, (2.) Port A (3.) Port T and (4.) Port P
A CPS solenoid does not have a built in spring. It is therefore necessary to press in the valve slightly when fault tracing to get the solenoid to work
satisfactorily during the test. Use a short M8 screw or similar.
The lack of a spring also means that it may sound as if there is something loose inside the solenoid if it is shaken. This is completely normal.
Press in the valve slightly.
Blow compressed air into port A (2).
Air should come out through both return holes (1 and 3).
For further function checks continue with step "check function". If the duct seems to be blocked, go to the "cleaning" step.
< PREV PAGE
NEXT PAGE >