< PREV PAGE
NEXT PAGE >
XC70 AWD L6-3.2L VIN 98 B6324S (2009)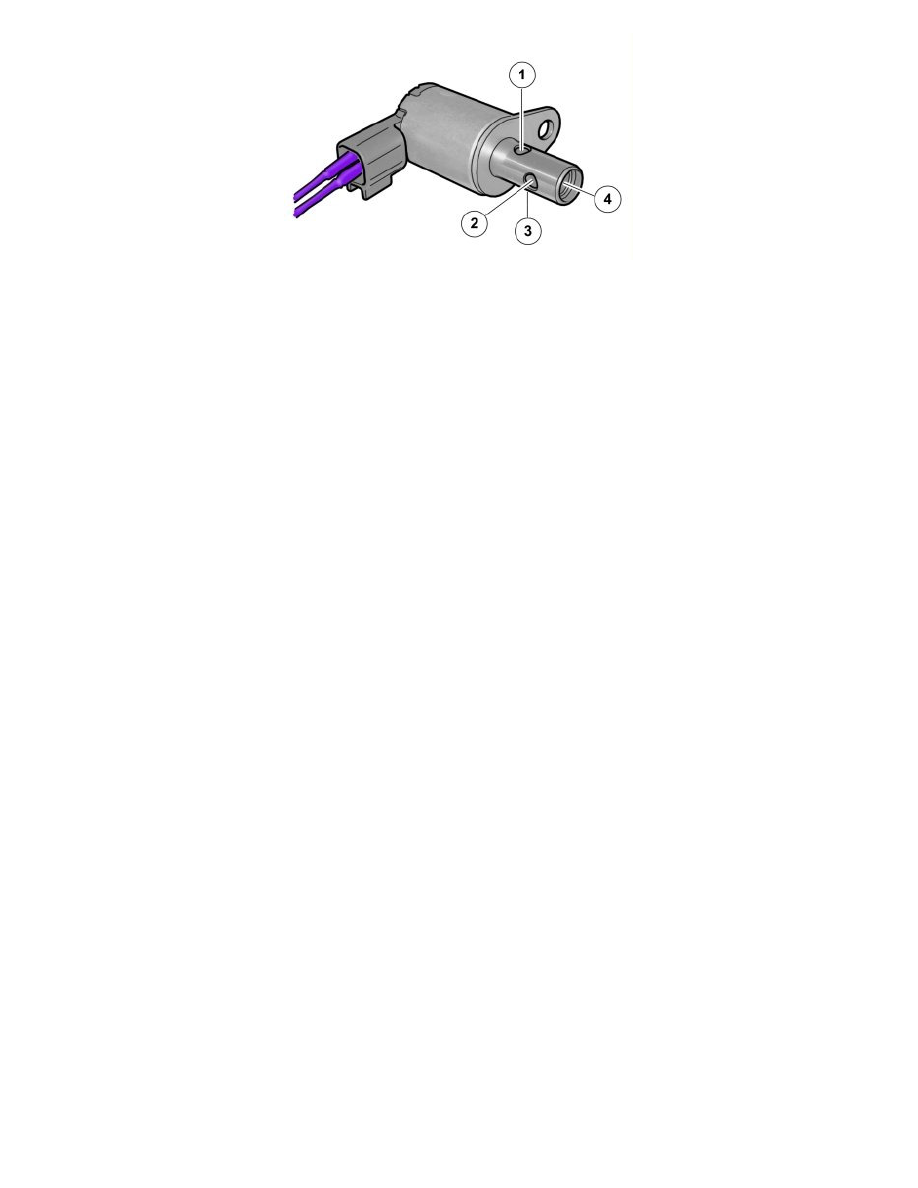 Press in the valve lightly. Connect current to the solenoid.
The solenoid should click.
It is easier to hear the click when holding the solenoid.
Blow compressed air into the port A (2). Air should come out through the oil feed hole (4).
Note that there may be slight leakage to both the return holes (1 and 3).
Use: Cleaner, 1161826 (EU),  1161828 (US)
Allow the cleaner to act for 5 minutes.
Blow compressed air into all holes from both directions and look for contamination. Carry this out with current on and off to ensure that no dirt remains
in the ducts.
Use: Cleaning agent, 1161721
 Rinse with cleaner. Blow again.
Regrease the solenoid using engine oil to avoid sticking.
After cleaning, check the function by repeating steps 1 and 2.
If the solenoid still does not work properly after cleaning twice, replace the solenoid.
Installation
To install, reverse the removal procedure.
Erase DTCs and test drive the vehicle.
Check that no new DTCs have been stored.
< PREV PAGE
NEXT PAGE >