< PREV PAGE
NEXT PAGE >
XC70 AWD L6-3.2L VIN 98 B6324S (2009)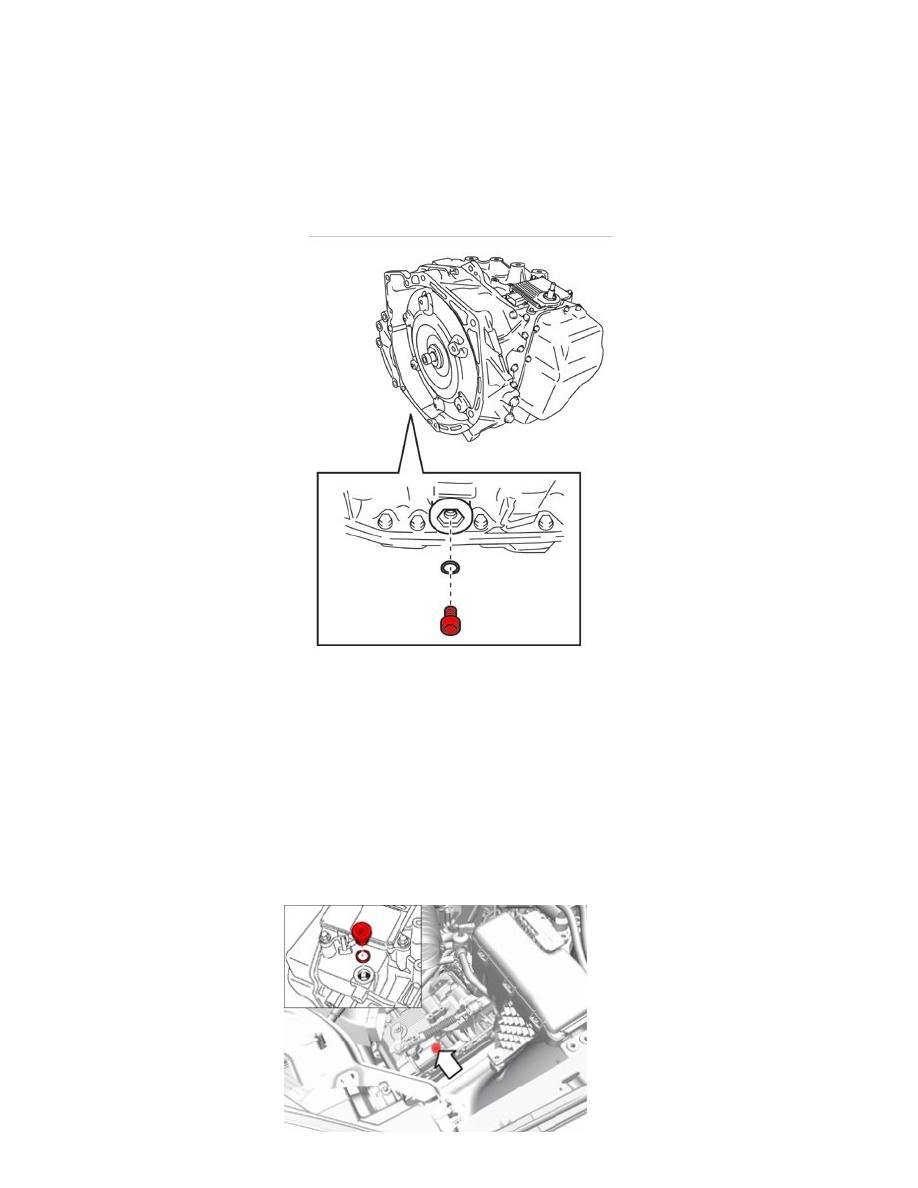 Basic fluid level check
Start the engine.
Note! Leave the engine running during the entire check.
Note! The following measure must be carried out quickly to avoid overheating the fluid.
Run through all the positions between P and D on the gear selector. Stop at each position for at least 2 seconds. Perform this process twice.
Place the gear selector in position P.
Raise the vehicle and place a receptacle under the transmission.
While the engine is running, remove the integrated level plug (Torx 40).
If there is no transmission fluid coming out of the level plug hole, top up until it starts to drop.
Install the level plug by hand, Reuse the O-ring.
Switch off the engine.
To prevent the temperature exceeding the measuring interval in the next measure, top up with 0.5 liter transmission fluid.  Refer to: Lubrication
transmission See: Transmission and Drivetrain/Automatic Transmission/Transaxle/Tools and Equipment 
Finishing
Installing the filler plug
< PREV PAGE
NEXT PAGE >