< PREV PAGE
NEXT PAGE >
XC70 AWD L6-3.2L VIN 98 B6324S (2009)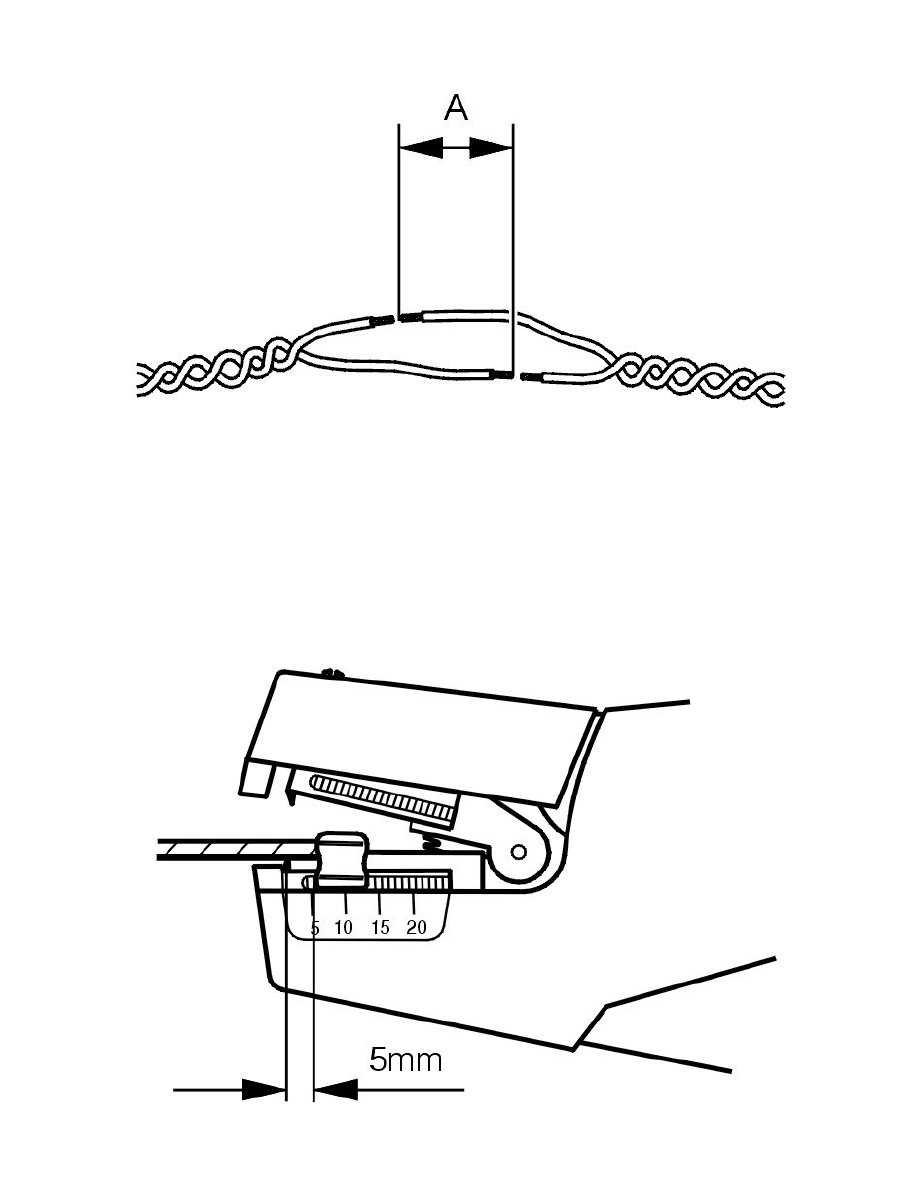 Release the cable from the cable harness so that you have plenty of room in which to work.
Note! The maximum permitted twinned length after splicing is 100 mm. This is to prevent interference problems.
Cut the cables so that there is approximately 40 mm between the splices (center to center) (A).
< PREV PAGE
NEXT PAGE >