< PREV PAGE
NEXT PAGE >
XC70 AWD L6-3.2L VIN 98 B6324S (2009)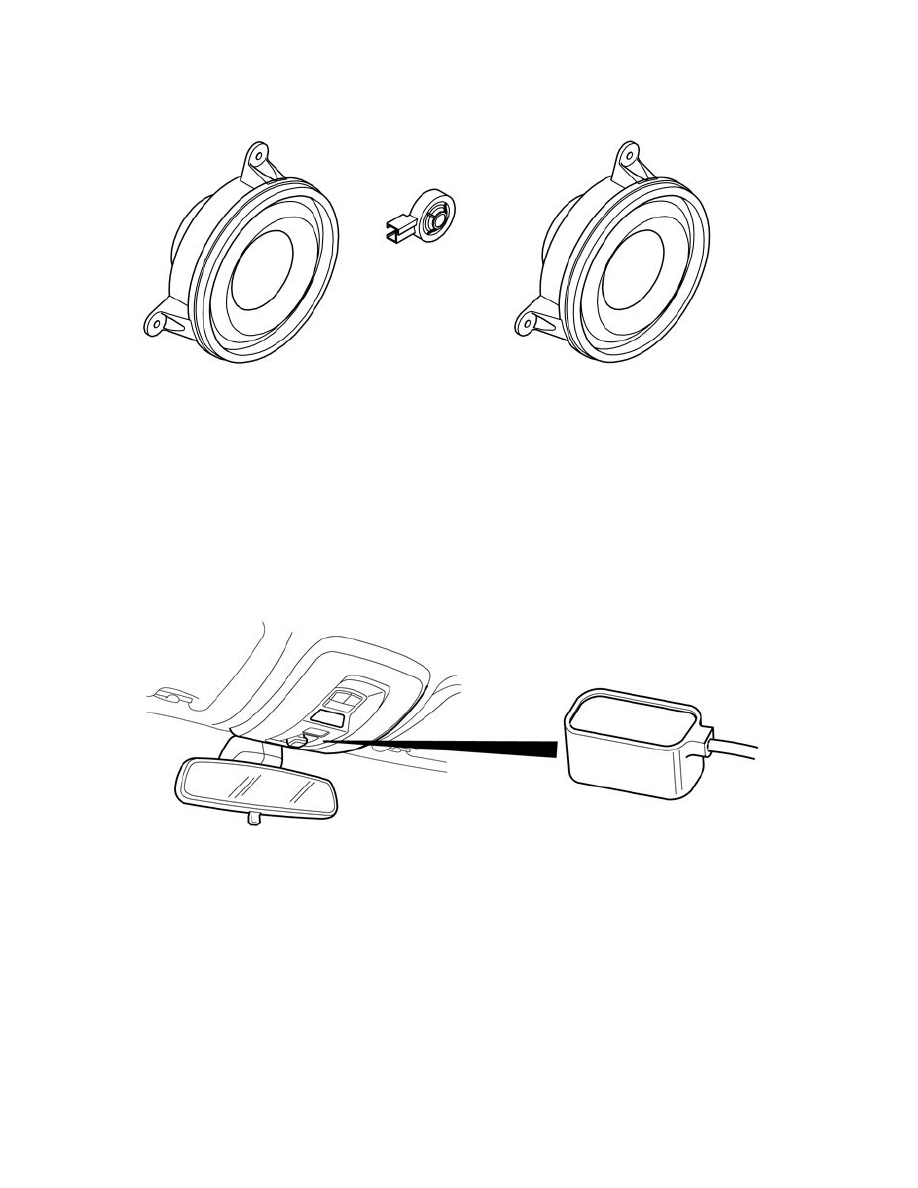 Remote control via the steering wheel keypad is available as either an option or standard depending on the market. The keypad is on the right side of the
steering wheel and is connected to steering wheel switch right (SWSR).
Loudspeakers
The integrated audio module (IAM) for Performance has four speakers directly connected to the control module:
-
one pair of front loudspeakers
-
one pair of rear loudspeakers.
Each speaker has an element for the entire frequency range. A tweeter for the front and rear speakers is available in certain markets.
Impedance for each speaker is 4 ohms.
For versions without an amplifier, the loudspeakers are connected to the Audio module (AUD).
For more information, see Design and Function, Audio Module (AUD).
Microphone
Applies to -2009
Applies to 2010-
< PREV PAGE
NEXT PAGE >