< PREV PAGE
NEXT PAGE >
XC70 AWD L6-3.2L VIN 98 B6324S (2009)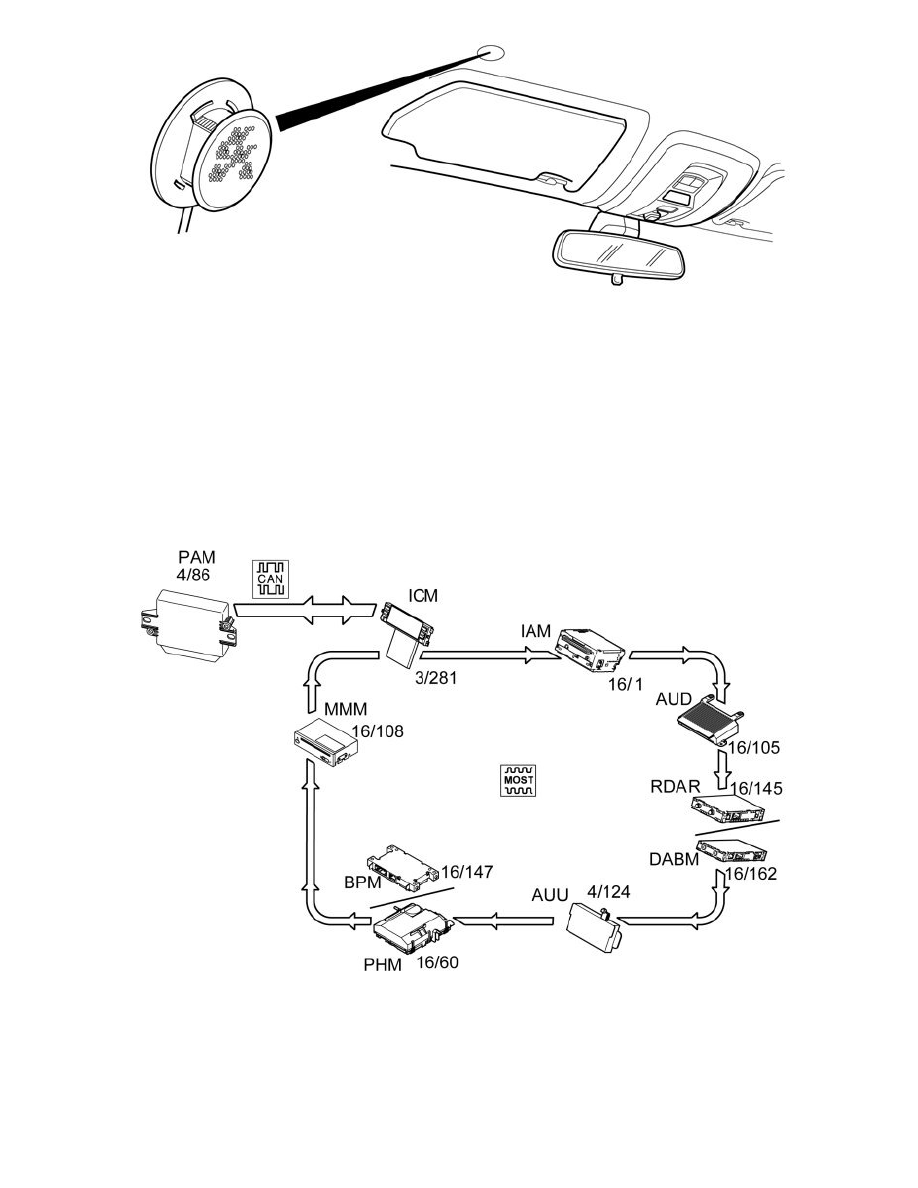 The microphone is directly connected to the Integrated Audio Module (IAM). The microphone transmits analog signals to the control module. The
microphone has phantom-feed via Integrated Audio Module (IAM).
Telephone calls can be connected via the handsfree. The microphone and speaker are used for calls via the handsfree.
For further information, see Design and Function, Bluetooth phone module (BPM).
Function
Function
Audio unit
Hint: The image above is a general image and does not show the internal location of the control modules. For location see Design and Function, the
MOST network or Infotainment Control Module (ICM).
The integrated audio module (IAM) functions as a stereo system in the vehicle and is connected to other control modules on the MOST network.
Integrated audio module (IAM) controls settings for:
-
Volume
-
Bass
< PREV PAGE
NEXT PAGE >