< PREV PAGE
NEXT PAGE >
XC70 AWD L6-3.2L VIN 98 B6324S (2009)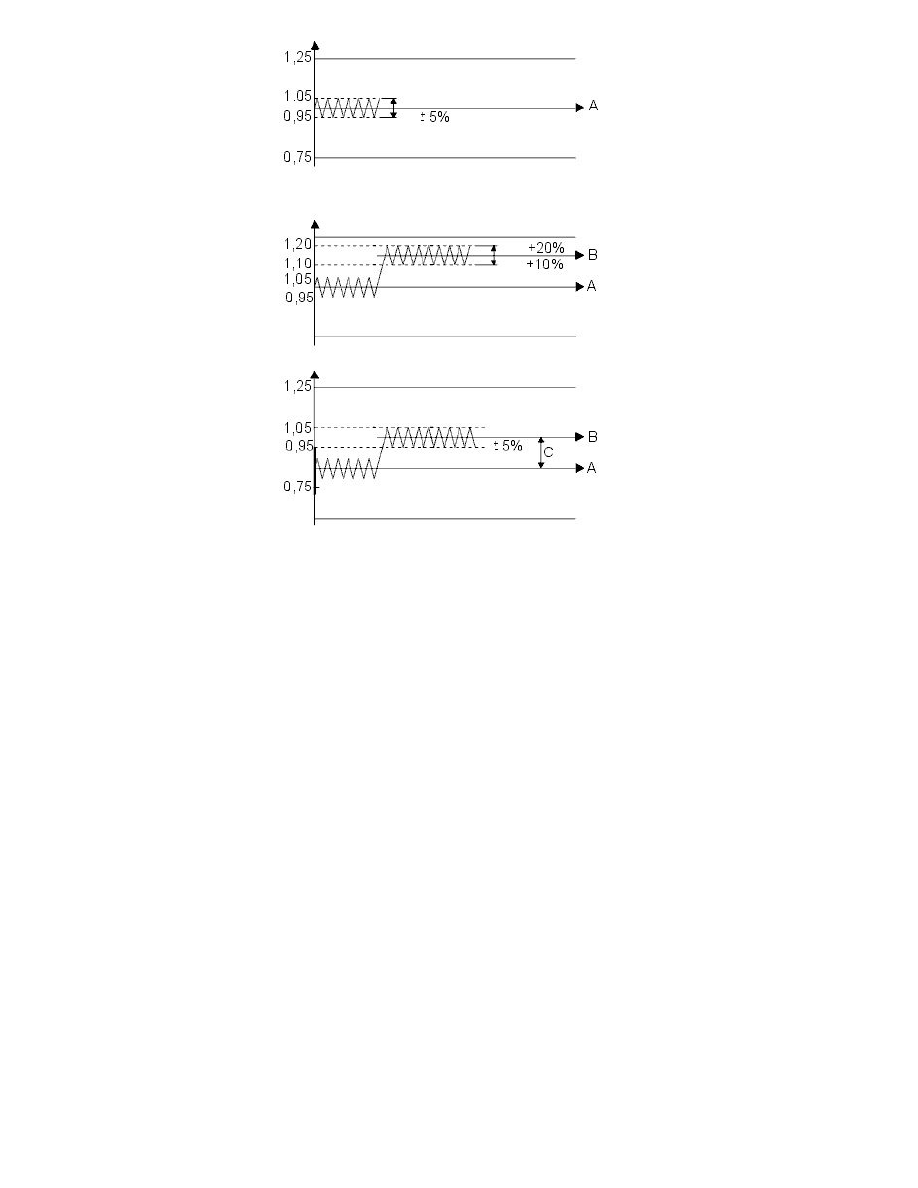 Certain factors, for example, tolerance deviations on certain components such as mass air flow (MAF) sensor and injectors, air leakage on the intake
side, fuel pressure etc. affect the fuel / air mix. In order to compensate for this, the engine control module (ECM) has adaptive (self learning) functions.
When the engine is new the short term fuel trim varies cyclically around a nominal central line (A) 1.00, with, for example, a ±5% change of injection
time when fuel trim is in operation.
If there is air leakage for example, the short-term fuel trim will quickly be offset to a new position (B) and will then work for example between 1.10
(+10%) and 1.20 (+20%), although still at an amplitude of 5%, but with an offset in relation to the original center line (A). The injection period has then
been increased to compensate the increase in the amount of air.
The adaptive functions will correct the change, so that the short-term fuel trim will work around the new center line (B) where it will again have its full
range of control available.
Put simply, fuel trim is a measurement of the difference (C) between the original short-term fuel trim center line (A) and the new center line (B).
The adaptive functions are split into various operational ranges based on the load and speed of the engine.
The different adaption ranges can be read off.
The adaptive adjustments of injection time are continuously stored in the engine control module (ECM). This means that, at different operating ratios,
the correct mixture ratio is achieved before the heated oxygen sensor (HO2S) reaches operating temperature.
The diagnostic trouble code (DTC) is stored in the engine control module (ECM) if any adaption value is too high or too low.
Individual cylinder fuel trim
General
The Engine control module (ECM) controls the fuel according to the description in Fuel trim above, but has another refined system for improving
exhaust values, namely individual cylinder fuel trim.
In short, this means that the Engine control module (ECM) can detect the fuel/air mixture composition for each individual (6 cylinders).
To achieve this requires, among others, refined heated oxygen sensors that are very sensitive to the oxygen content in the exhausts.
Should problems occur, which would mean that the sensors, "lose" their extra sensitivity, the Engine control module (ECM) will return to traditional fuel
trim.
This will not force the vehicle outside any limit values for exhausts, since this is more than enough to give "clean" exhausts.
Fuel pressure regulation
< PREV PAGE
NEXT PAGE >