< PREV PAGE
NEXT PAGE >
XC70 AWD L6-3.2L VIN 98 B6324S (2009)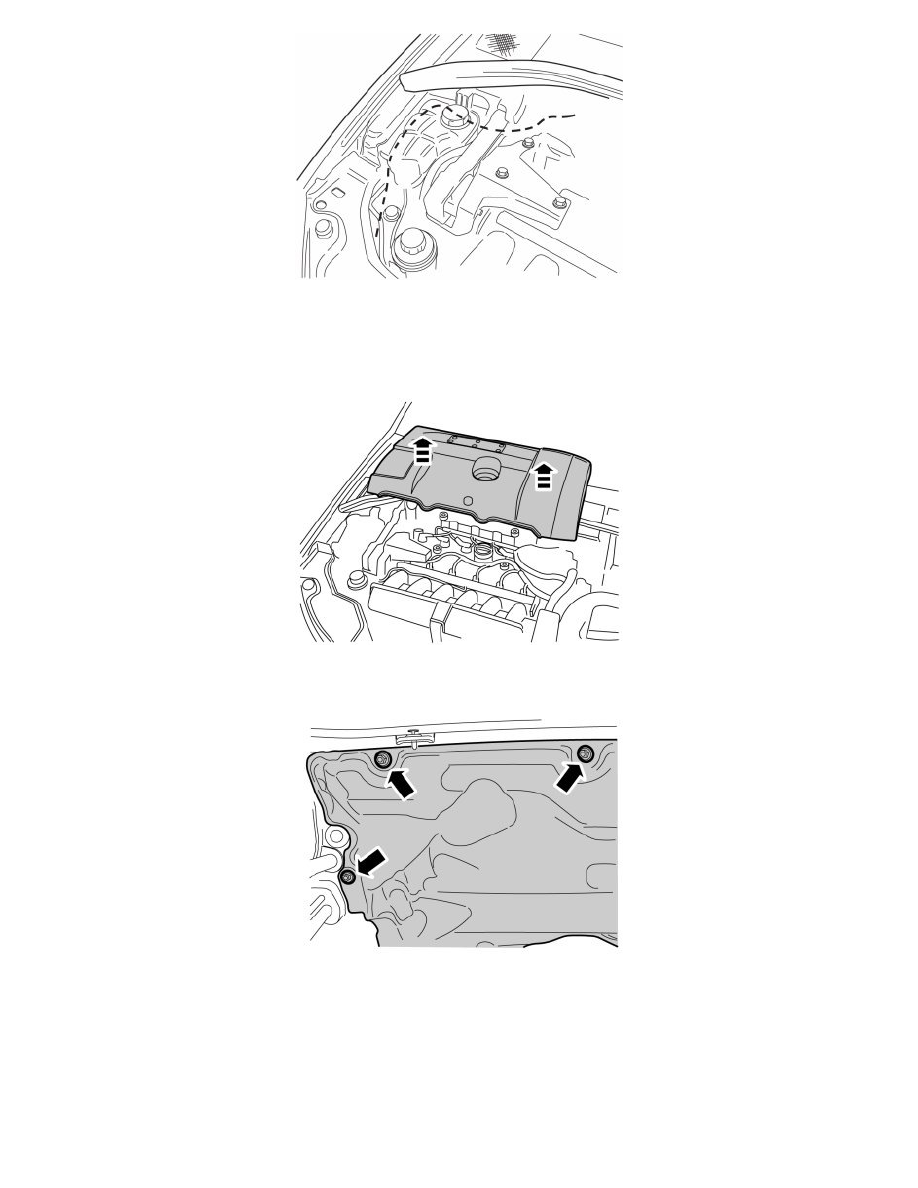 -
Route the cable backwards at the existing cable harness.
Note! Make sure that the cable is positioned so that it is not damaged by heat or wear.
-
Reinstall the headlamp.
Applies to 6 cylinder engines
-
Remove the engine cover by pulling it straight out up.
-
Remove the three plastic nuts on the insulation for the cowl panel.
< PREV PAGE
NEXT PAGE >