< PREV PAGE
NEXT PAGE >
XC70 AWD L6-3.2L VIN 98 B6324S (2009)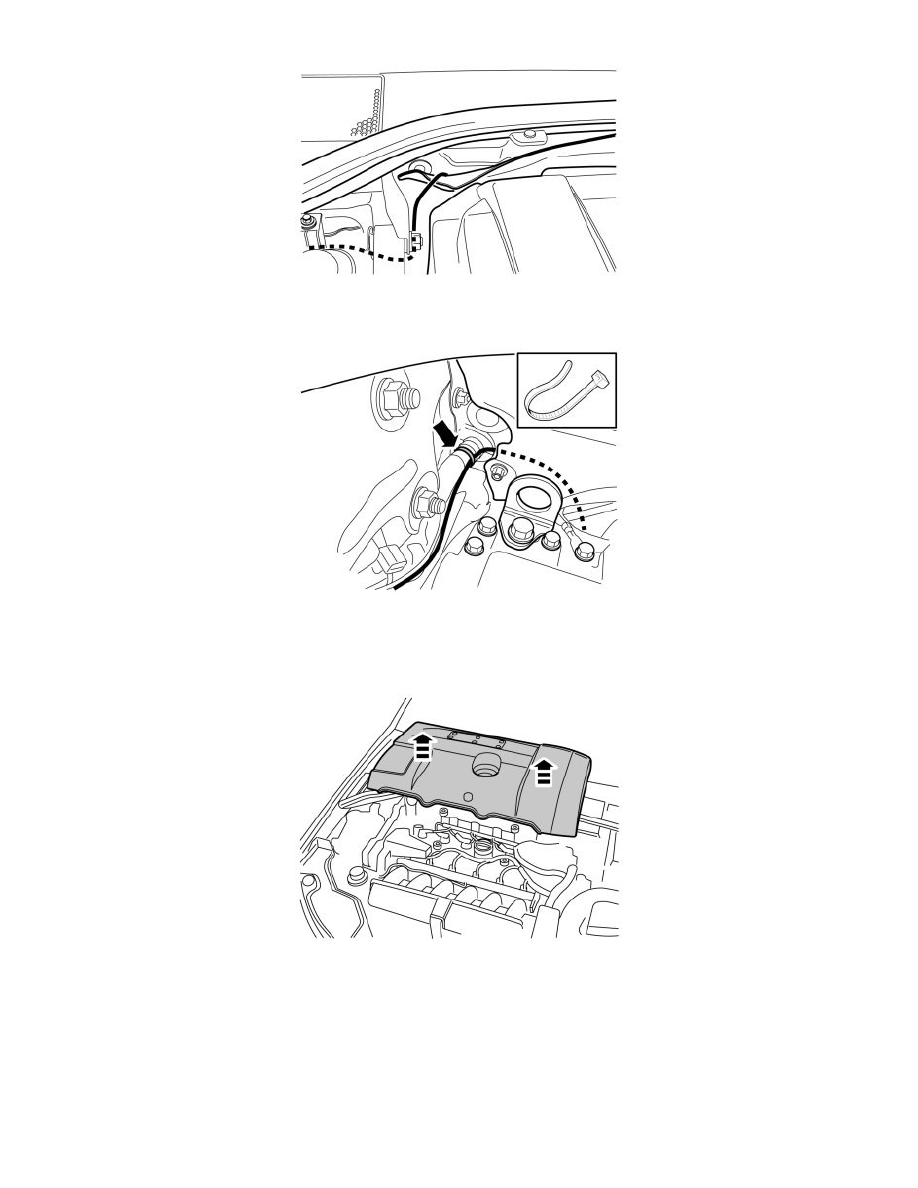 -
Pull out the insulation at the upper edge. Insert the cable harness between the insulation and cowl panel and down to where the rubber grommet
was.
-
Position the cable harness so that it goes underneath the insulation. Secure using a cable tie in the existing cable harness.
-
Fold back the insulation and reinstall the nuts.
Steps 46-48 apply to right-hand drive cars
Applies to 6-cyl engines and diesel engines
-
Remove the engine cover by pulling it straight out up.
< PREV PAGE
NEXT PAGE >