< PREV PAGE
NEXT PAGE >
XC70 AWD L6-3.2L VIN 98 B6324S (2009)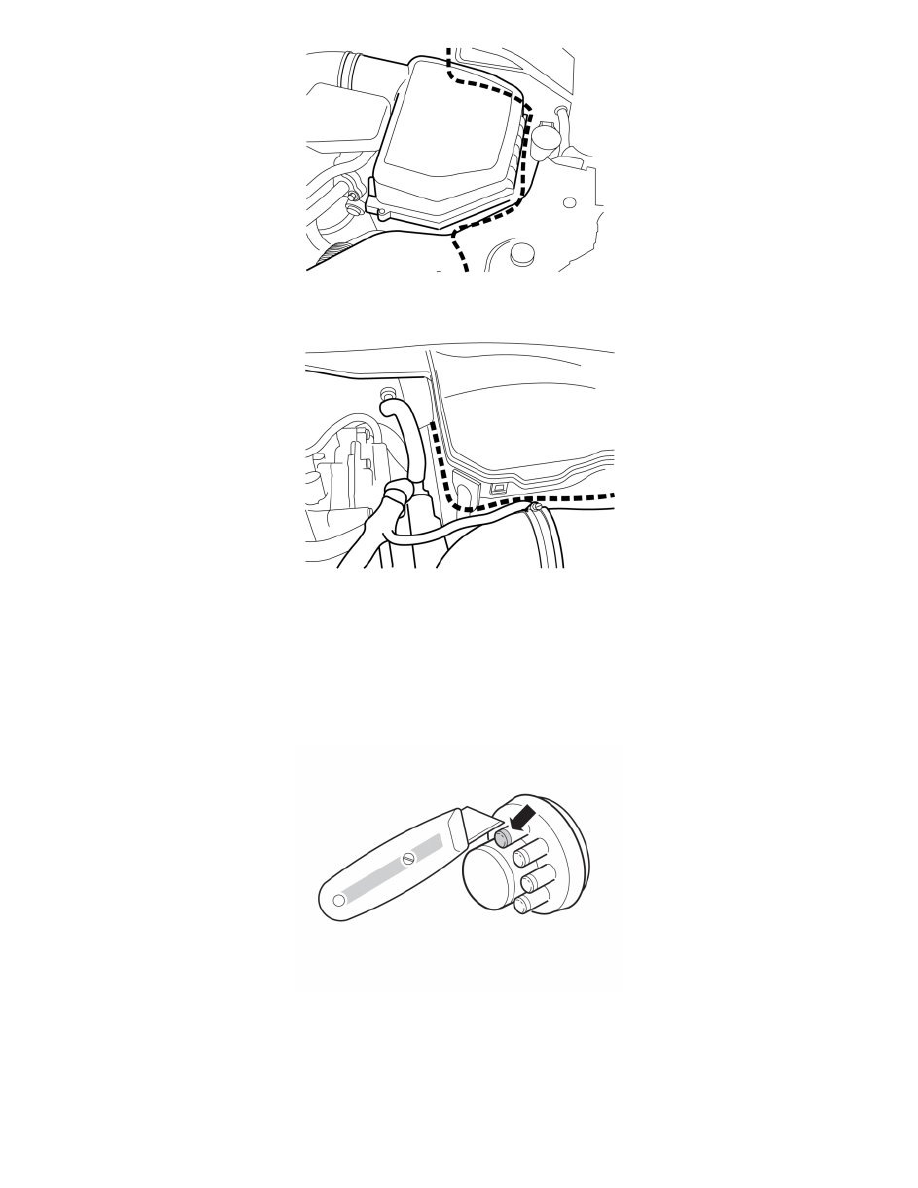 -
Route the cable harness from the headlamp and around the air filter housing.
-
Route the cable harness in-between the battery box and insulation for the cowl panel, and down to the rubber grommet.
-
Secure using a cable ties on the outgoing cable harness from the battery box.
Note! Make sure that the cable is positioned so that it is not damaged by heat or wear.
-
Reinstall the headlamp.
Applies to all models
-
Cut off a small rubber nipple on the new rubber grommet. Lubricate the cable using soap solution and insert.
-
Pull the cable into the passenger compartment. Adjust the length.
-
Install the rubber grommet and move the heat shield on the cable towards the rubber grommet.
-
Reinstall the engine splash guard and cover panel for the bumper.
-
Lower the car.
-
Reinstall the engine cover.
< PREV PAGE
NEXT PAGE >