< PREV PAGE
NEXT PAGE >
XC70 AWD L6-3.2L VIN 98 B6324S (2009)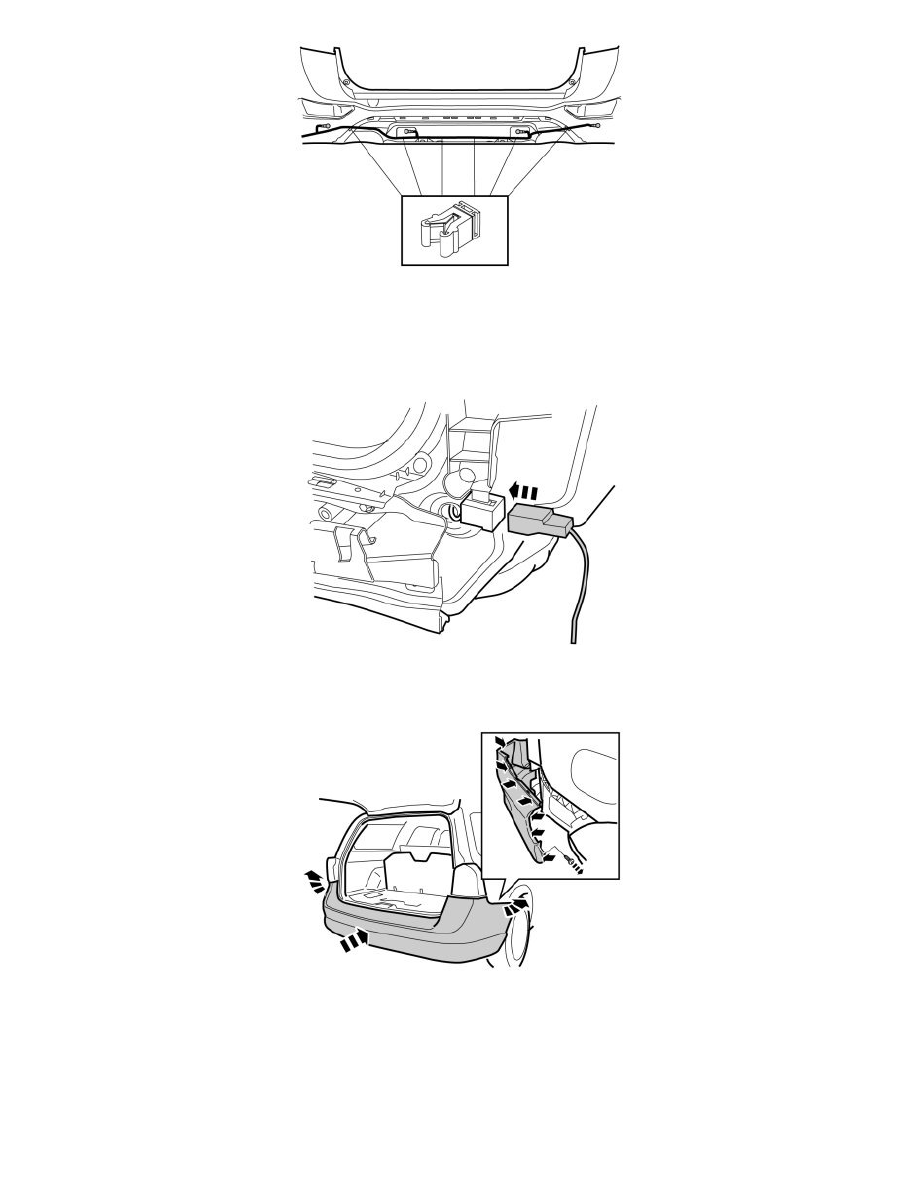 -
Attach the cable holders to the cover's flanges.
Supplementary work
Applies to all models
-
Lift up the bumper and connect the connector.
Note! It is recommended that two people carry out this step to prevent damaging the bumper cover.
-
Press the bumper's hooks in at the rear edge. Press all the hooks for the ends into the body.
-
Reinstall the screws on the front edges of the bumper casing.
-
Reinstall the plastic nuts at the lower edge.
< PREV PAGE
NEXT PAGE >