< PREV PAGE
NEXT PAGE >
XC70 AWD L6-3.2L VIN 98 B6324S (2009)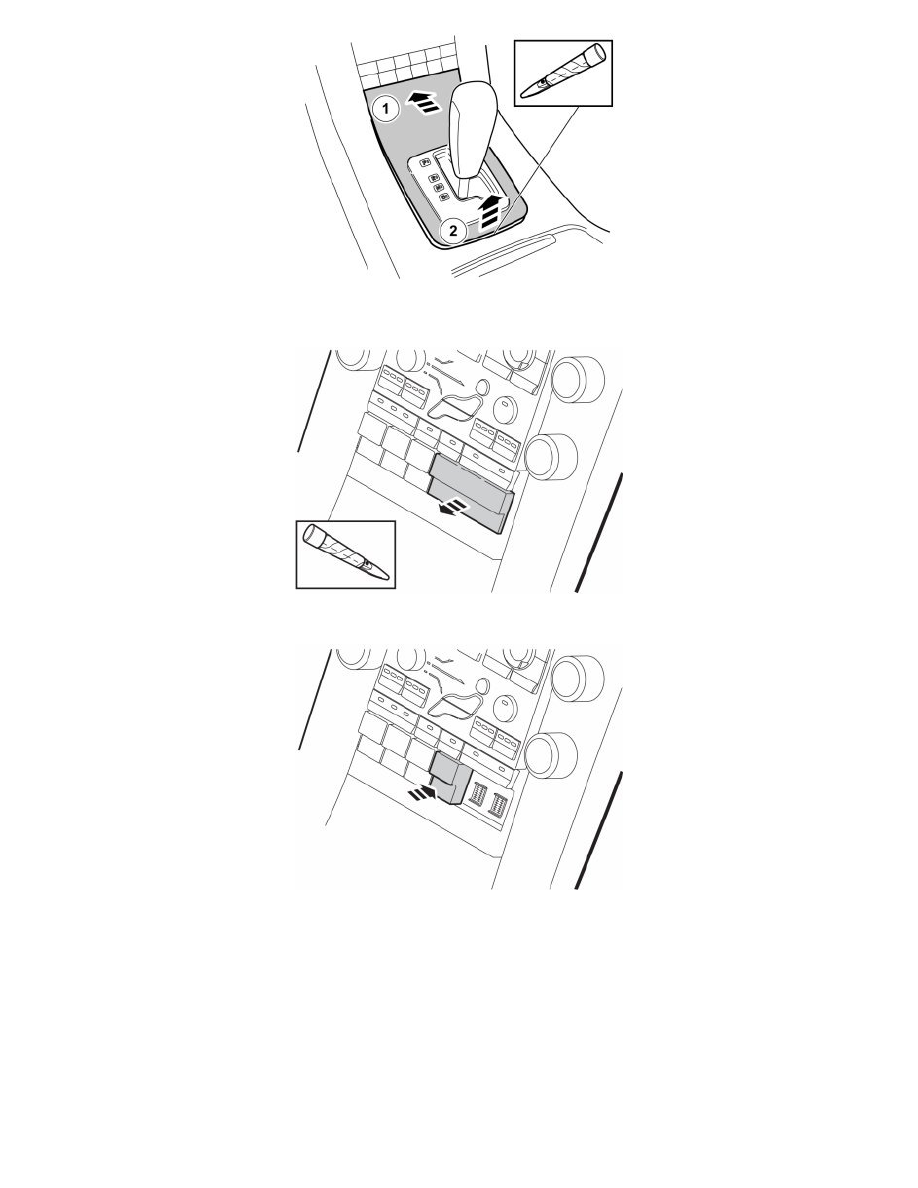 -
Press the panel at the front edge so that there is a gap at the rear edge.
-
Lift the panel at the rear edge and remove it.
-
Remove the cover.
-
Install the new switch. It must be fitted in the first available button location seen from the steering wheel.
-
Install the cover plugs.
Note! Cover plugs are purchased separately.
-
Reinstall the gear selector panel.
< PREV PAGE
NEXT PAGE >