< PREV PAGE
NEXT PAGE >
XC70 AWD L6-3.2L VIN 98 B6324S (2009)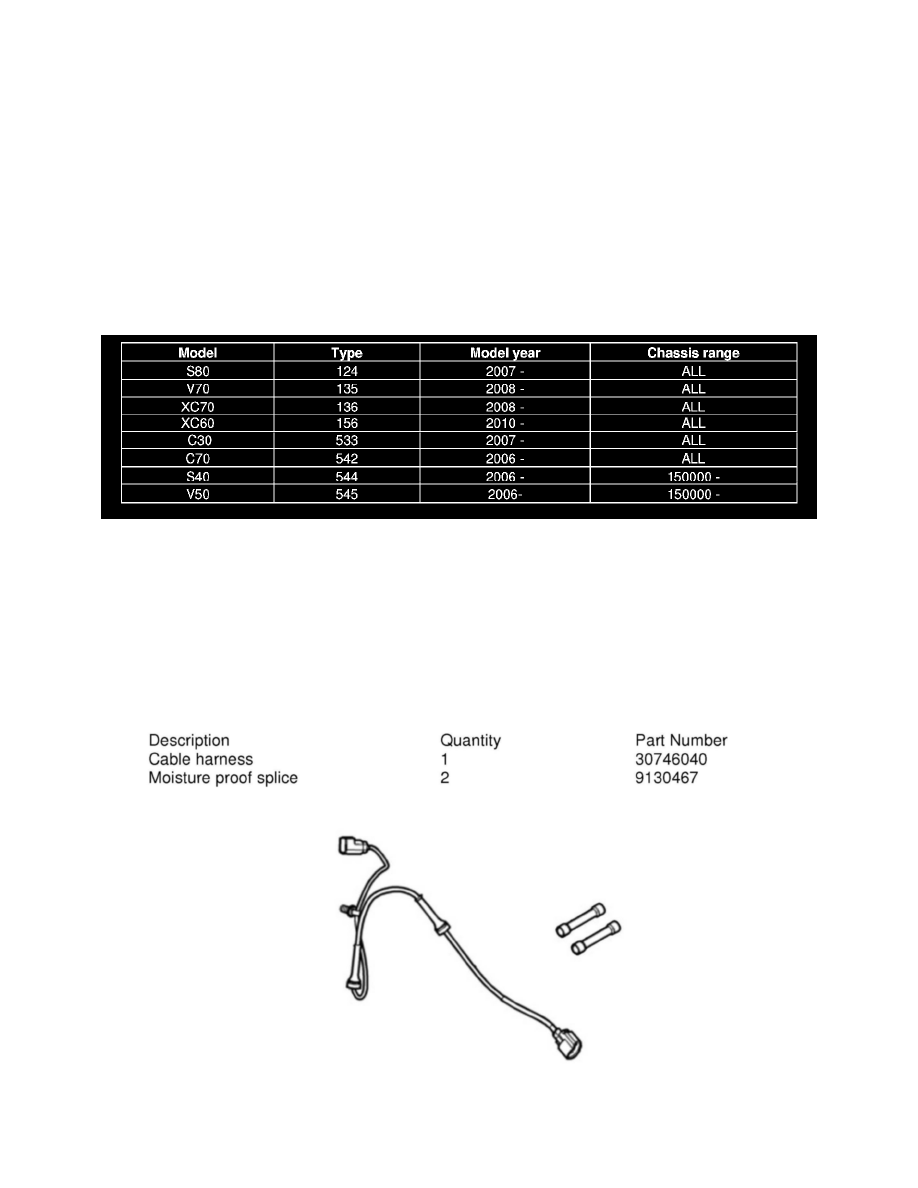 Wheel Speed Sensor: All Technical Service Bulletins
ABS/TCS - Front Wheel Speed Sensor Cable Information
Retailer Technical Journal 16784v2
Front Wheel Speed Sensor Cable Repair Method
Date 12-02-2008
Reference:
VIDA., Cleaning, inspection and adjustment / Electrical system/ Cables and fuses, Cables Note! If using a printed copy of this Retailer Technical
Journal, first check for the latest online version.
NOTE! THIS DOCUMENT SUPERSEDES THE PREVIOUS RETAILER TECHNICAL JOURNAL 16784, DATED 06-26-2007.
Changes to this document are: P3 has been added to the affected vehicles. PLEASE UPDATE YOUR FILES.
AFFECTED VEHICLES:
DESCRIPTION:
P1 cars, up to and including MY2005, have a separate ABS cable connected between front ABS Sensor and front harness.
As from MY2006 onwards, this cable is integrated in the front harness
Service: If on a MY2006 (or later) P1 or 2007 and later P3, the wiring to the front ABS Sensor is damaged, ABS cable P/N 30746040 can be used as a
repair cable instead of replacing the complete front harness.
MATERIAL:
< PREV PAGE
NEXT PAGE >