< PREV PAGE
NEXT PAGE >
XC90 L5-2.5L Turbo VIN 59 B5254T2 (2004)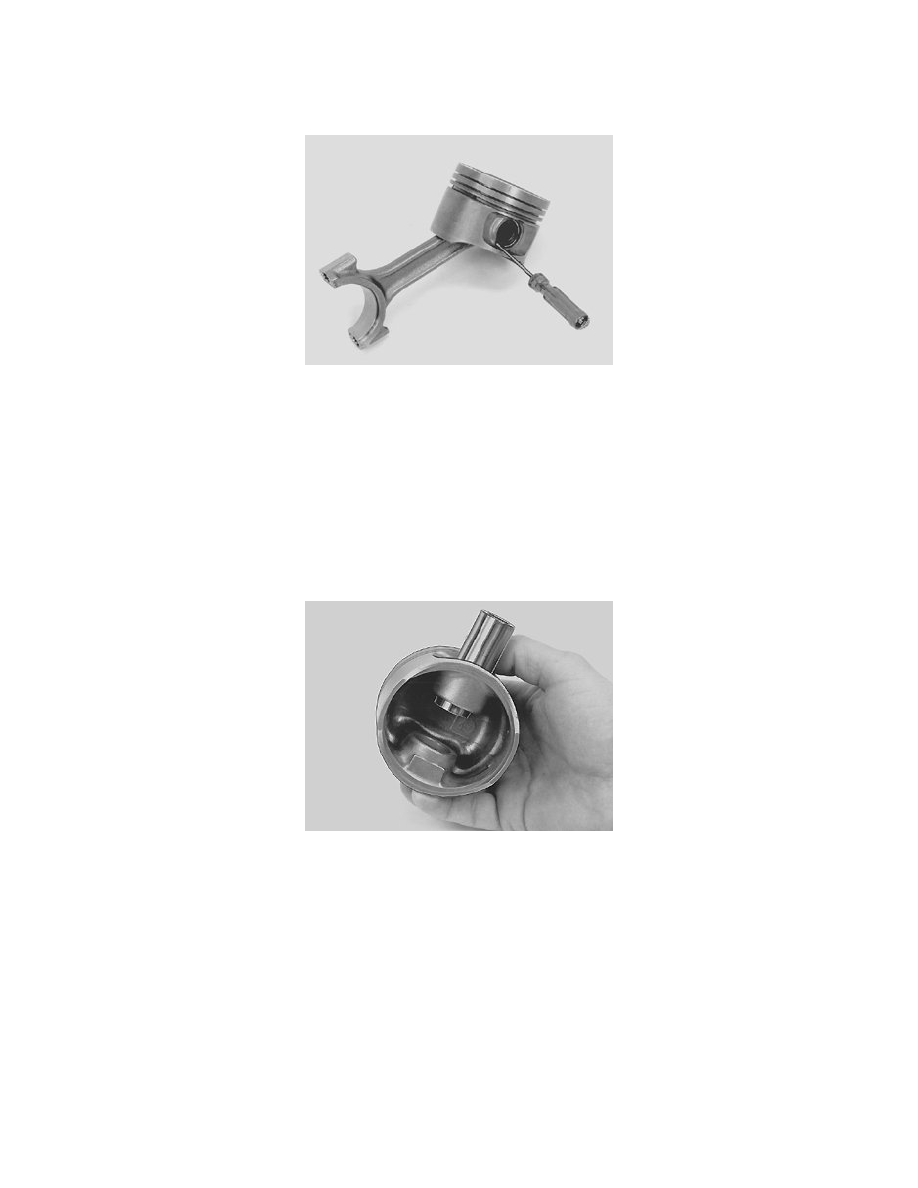 For the correct values, see Specifications, mechanical See: Powertrain Management/Computers and Control Systems/Engine Control
Module/Specifications.
Disassembling connecting rods and pistons
Check first that the piston and connecting rod are marked.
Piston marking: Scrape the piston pin clean. If the marking is unclear, mark the piston with the cylinder number and an arrow pointing to the front of
the engine. Use a marker pen.
Connecting rod marking: See Crank mechanism, assembling See: Crank Mechanism, Assembling.
Carefully push out the lock-ring using a groove-cut chisel.
Warning! The circlip can easily come off. Wear protective goggles!
Press out the piston pin with your thumb.
Clean and check the connecting rods, caps and screws for damage, signs of wear or cracks.
Checking the alignment of the piston pins in the pistons
The piston pin must not be loose. It should be possible to push it through the hole using thumb pressure.
Replace the piston if the play is too great.
Checking the alignment of the piston pins in the connecting rods
< PREV PAGE
NEXT PAGE >