< PREV PAGE
NEXT PAGE >
XC90 L5-2.5L Turbo VIN 59 B5254T2 (2004)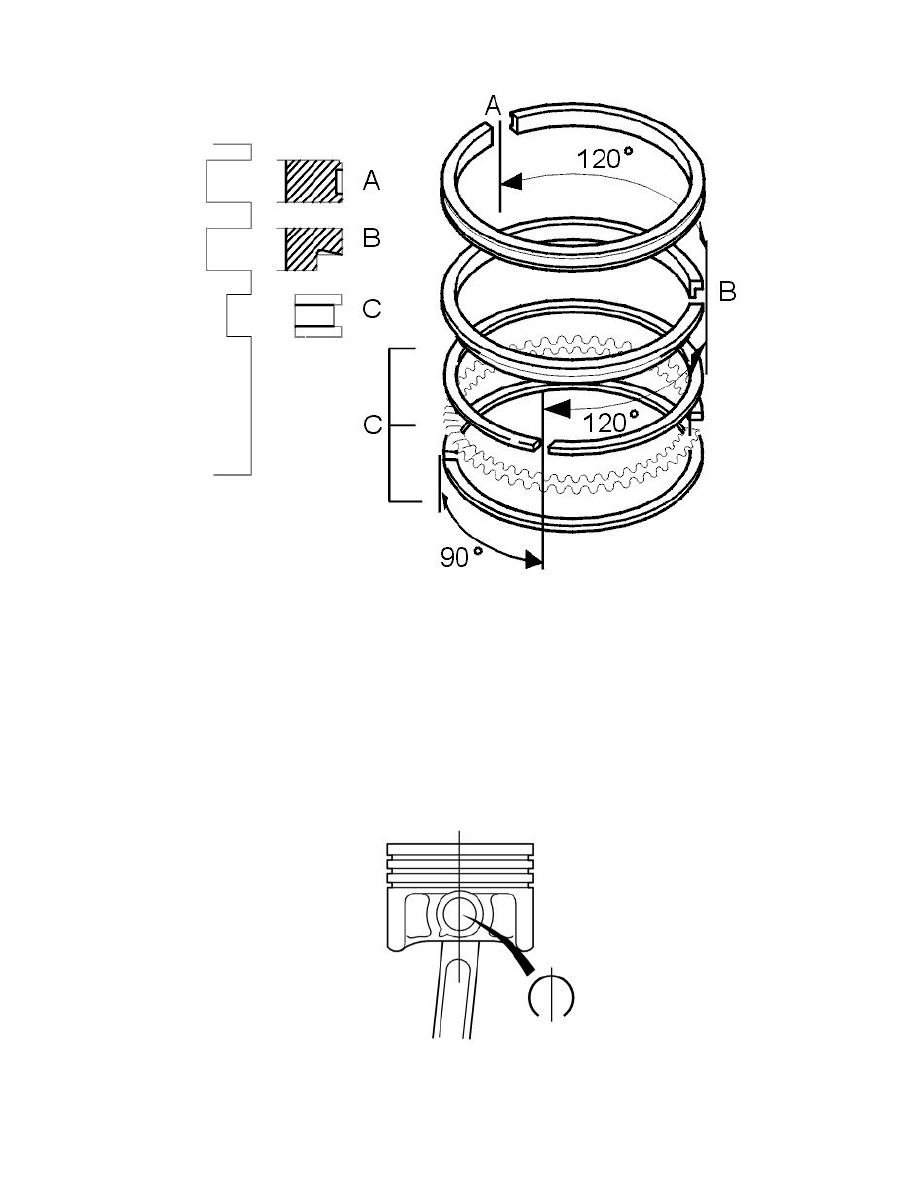 Installing piston rings
Use piston ring pliers.
Turn the piston rings so that the openings are offset as illustrated.
A=Compression ring. The text on the piston ring must be upwards.
B=Scraper ring. Chamfered edge must face downwards.
C=Oil ring. Three sections, identical on all sides.
First install the expander ring (C), then the two other rings over the expander ring.
Caution! Ensure that the piston rings can be turned easily.
Note! Incorrect positioning increases oil consumption.
Assembling pistons and connecting rods
There is an arrow on top of the piston. This must be turned forwards in the cylinder block.
The connecting rods are symmetrical and can be turned freely. Marked rods however must be turned in the same direction.
Assemble the connecting rod and piston with the piston pin.
Check that the classification and any numbering for each cylinder and piston diameter correspond.
< PREV PAGE
NEXT PAGE >