< PREV PAGE
NEXT PAGE >
XC90 L5-2.5L Turbo VIN 59 B5254T2 (2004)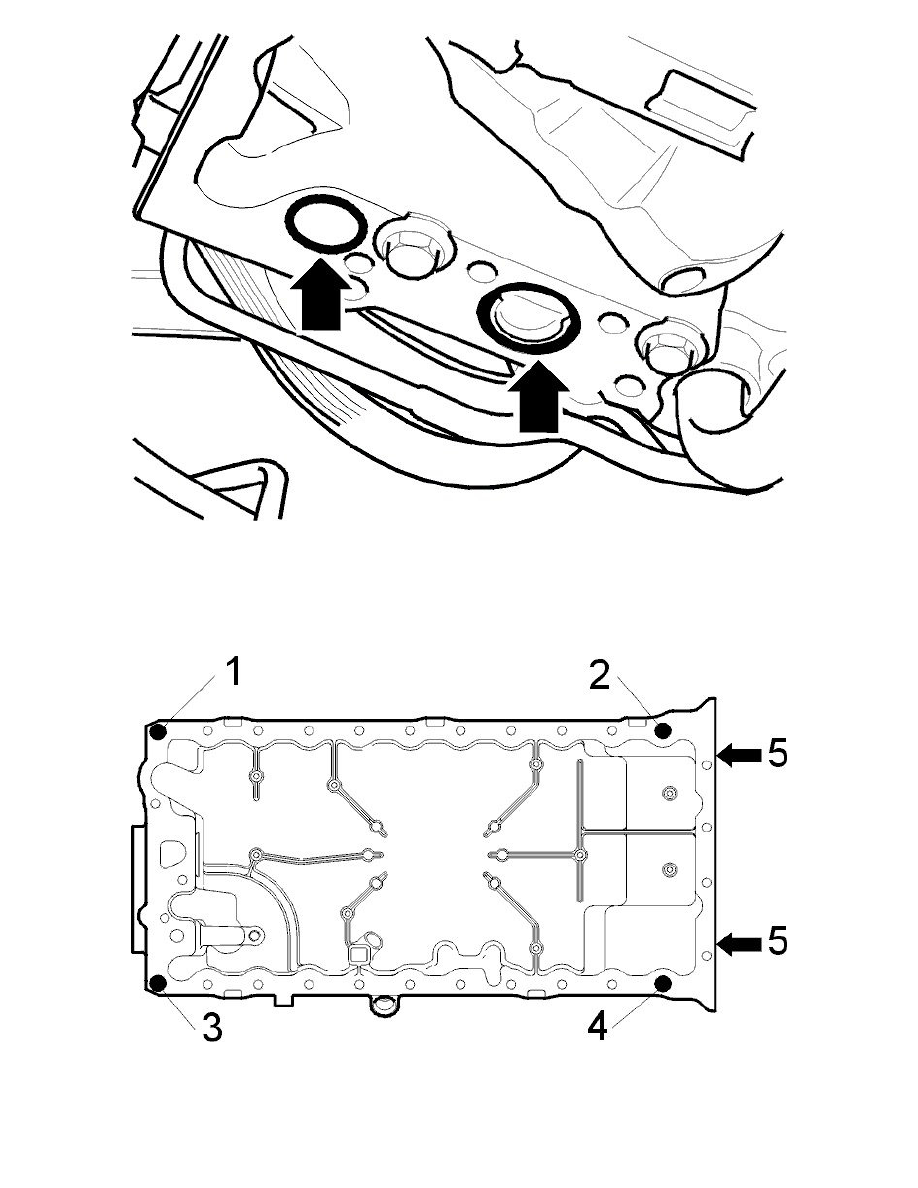 Apply liquid gasket 1161 059-9 to the sump. Use roller951 2767 Roller See: Tools and Equipment/951 2767 Roller.
Install
-
new O-rings.
-
the oil sump. Secure it loosely with a few screws.
-
the remaining screws loosely.
Press the sump against the transmission. Tighten the screws (1), (2), (3) and (4) to 3 Nm. First tighten the screws (5) to 25 Nm. Then tighten to 48 Nm.
Tighten all screws in the sump joint to 17 Nm. Start at the transmission and continue forwards in pairs.
Install the screw for the bracket for the fuel line.
Connect the oil cooler to the sump. Use new O-rings. Reinstall the pipe on the sub-frame.
< PREV PAGE
NEXT PAGE >