< PREV PAGE
NEXT PAGE >
XC90 L5-2.5L Turbo VIN 59 B5254T2 (2004)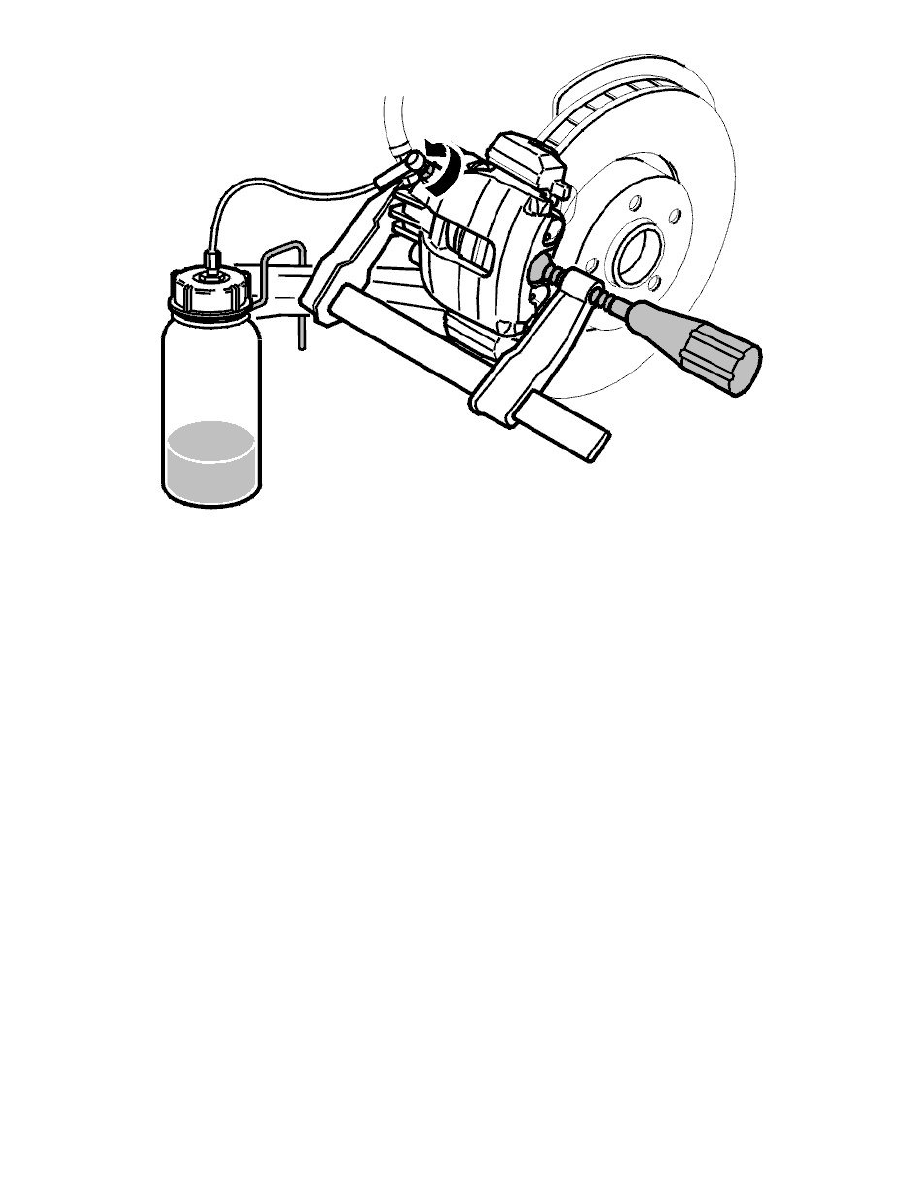 Open the nipple, approximately one turn.
Push the brake caliper piston to bottom of the caliper using a G clamp. Leave the G-clamp in pushed in position.
Pressurize the braking system with the bleeding unit.
Leave the bleed nipple open until the new brake fluid enters.
Close the nipple. Remove the hose.
Install the protective cap.
Remove the G-clamp from the brake caliper.
Remove the bleeding unit
< PREV PAGE
NEXT PAGE >