< PREV PAGE
NEXT PAGE >
XC90 L5-2.5L Turbo VIN 59 B5254T2 (2004)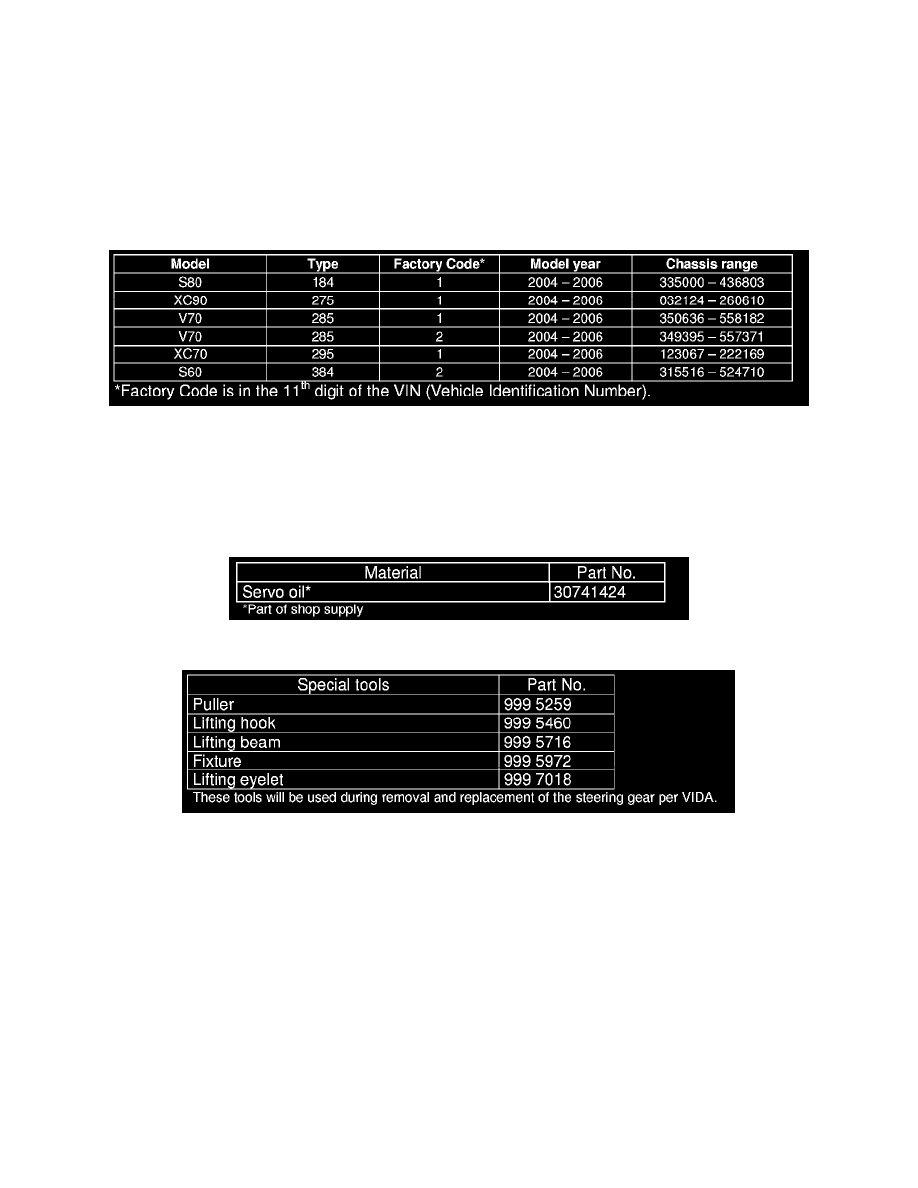 Power Steering Line/Hose: All Technical Service Bulletins
Steering - ZF Steering Gear Fluid Line Replacement
Retailer Technical Journal 11280
ZF steering gear,
Oil pipes replacement procedure
Date 01-30-2009
Reference: VIDA, VSTG
Note! 
If using a printed copy of this Retailer Technical Journal, first check for the latest online version.
AFFECTED VEHICLES:
DESCRIPTION:
The procedure for removal and replacement of the oil pipes on the steering gear (rack) is missing in VIDA. These are not the power steering pressure
and return hoses that route power steering fluid to and from the power steering pump/reservoir. These are the metal pipes on the steering gear itself.
Also, a new clip has been implemented into production after
chassis limits listed above to hold the pipes to the steering gear.
MATERIALS:
TOOLS:
SERVICE:
The oil pipes can be replaced according to the following instructions. A new clip comes with
the pipes as part of a "pipe kit" (found in VIDA parts catalog).
Preparations
Remove the steering gear according to VIDA:
-Removing, replacing and installing
-Suspension, steering
-Steering gear
-Steering gear, replacement
Note! 
Seal the intake and exhaust connections from the servo pump with plastic plugs immediately after removal. 
Replacing the oil pipes
< PREV PAGE
NEXT PAGE >