< PREV PAGE
NEXT PAGE >
XC90 L5-2.5L Turbo VIN 59 B5254T2 (2004)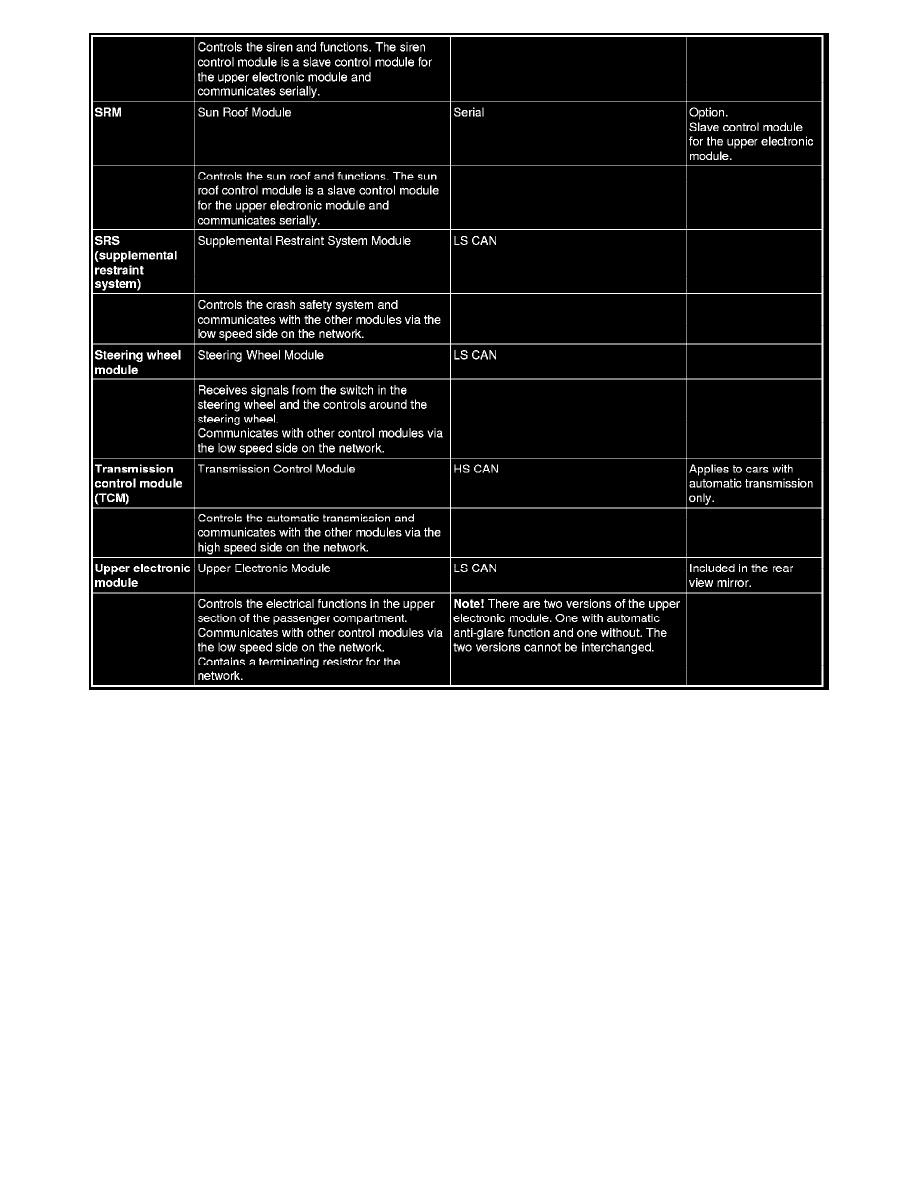 The Network
The network
General
Increasing demands for further functionality in the car, both by statutory requirement and customers, have led to an increased complexity in the car.
This has in turn driven the development of more flexible electronic systems. The Controller area network (CAN) is a result of this research. The network
allows a large number of different commands and messages to be transmitted and received on the same cable. Previously each command or message
required a separate cable. By using the network functionality has increased without increasing the number of cables.
The number of commands and messages that can be handled by the network depends on the speed of the network and the length of the
message/command. The Volvo network which is based on a Controller Area Network (CAN), can transmit over 500 different signals and approximately
100 messages (also known as frames). Each message can contain several signals, for example a message to the rear electronic module can contain all the
signals for how the tail lamps should be lit.
Advantages of a network
Easier to add further functions and install accessories
Because the control modules in the network are already connected to each other and are easy to add more information to, all that is required is:
-
to connect the sensors to the nearest control module
-
to connect the controlled component to the nearest control module
-
to download software to alter the configuration and programming of the network.
The length of the wiring and the number of components which are introduced with the car are less than previously.
An example of this is the addition of cruise control for the car.
< PREV PAGE
NEXT PAGE >