< PREV PAGE
NEXT PAGE >
XC90 L5-2.5L Turbo VIN 59 B5254T2 (2004)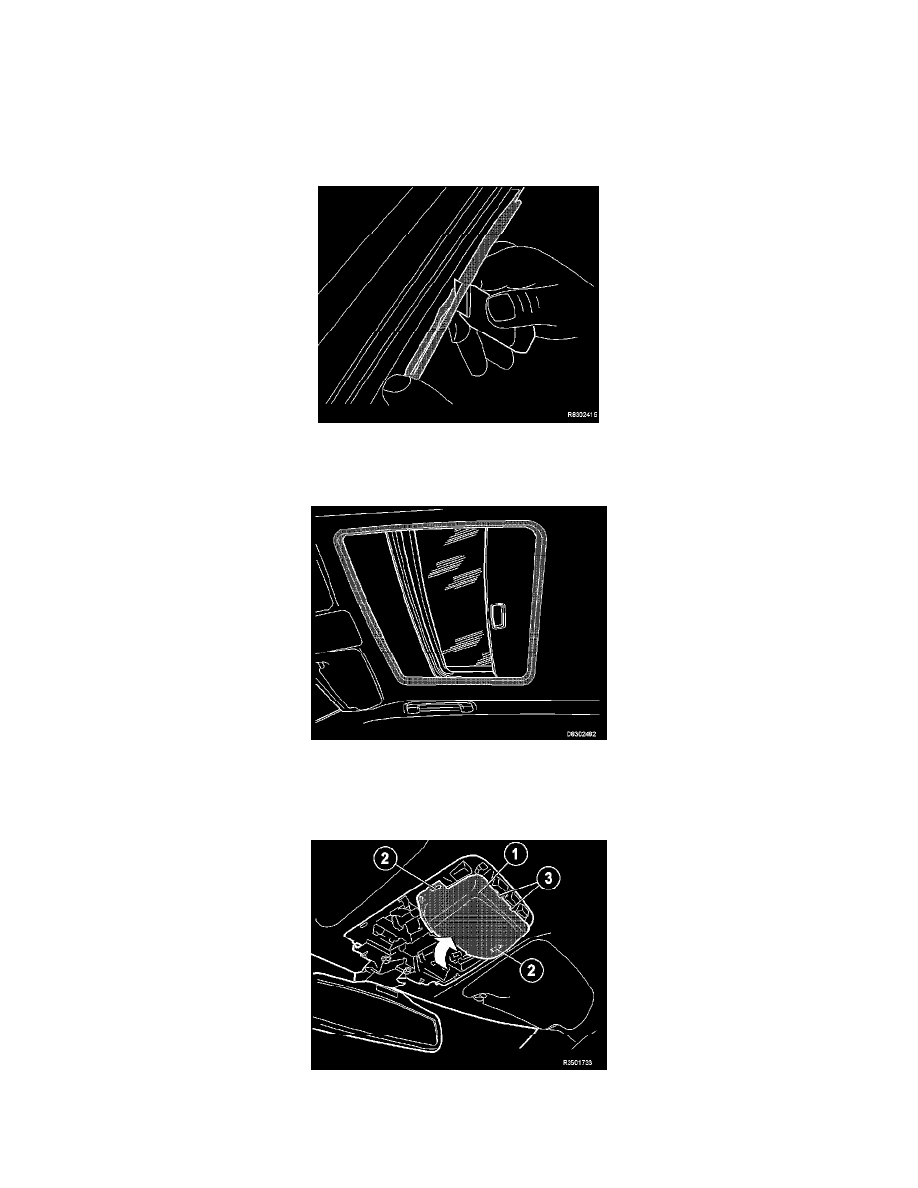 Position the foil tape behind the mass movement sensor, as close as possible without the tape being underneath the mass movement sensor Press the foil
tape in to position and remove the backing paper as the foil is pushed into place.
Hint:
Do not remove all the backing paper at the same time. The foil tape becomes very difficult to handle.
Removing excess foil tape
11
Cut off excess foil tape. Discard the excess foil tape.
Installing the trim strip
12
Remove the paper balls. Reinstall the trim strip around the sunroof. Start by pressing the two front corners of the trim strip into place. Continue with the
rest of the trim strip.
Installing the interior lighting
13
Reinstall the cover
Installing the lens
14
< PREV PAGE
NEXT PAGE >