< PREV PAGE
NEXT PAGE >
XC90 L5-2.5L Turbo VIN 59 B5254T2 (2004)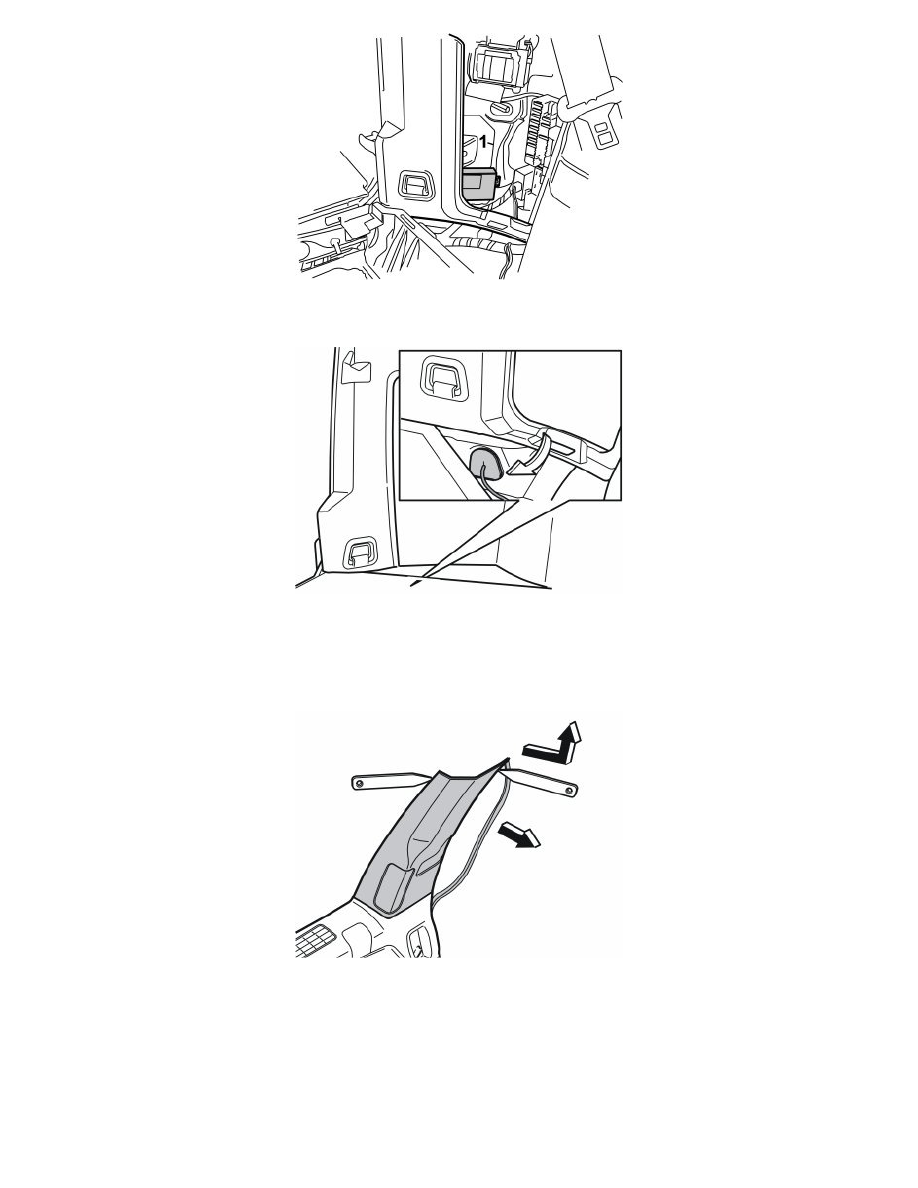 -
Press the control module firmly into place on the flat surface behind the panel as illustrated.
The visible left side of the control module must be at the same height as the edge of the plate (1).
-
Reinstall the expanded polystyrene seal together with the cable harness from the sensors in the hole in the rear cross member.
Installing the parking assistance module (PAM) and relay 
Points 34-43 apply to two wheel drive cars up to and including model year -2004 
-
Pull off the rubber strip at the rear edge of the door opening to the left-hand rear door opposite the left C-post panel
-
Carefully pry off the left-hand C-post panel sides at the top. Use a plastic weatherstrip tool. Then pull until the three clips on the inside release. Do
not damage the headlining or the panel
-
Remove the panel by pulling upwards slightly and unhooking it from the side panel.
< PREV PAGE
NEXT PAGE >