< PREV PAGE
NEXT PAGE >
XC90 L5-2.5L Turbo VIN 59 B5254T2 (2004)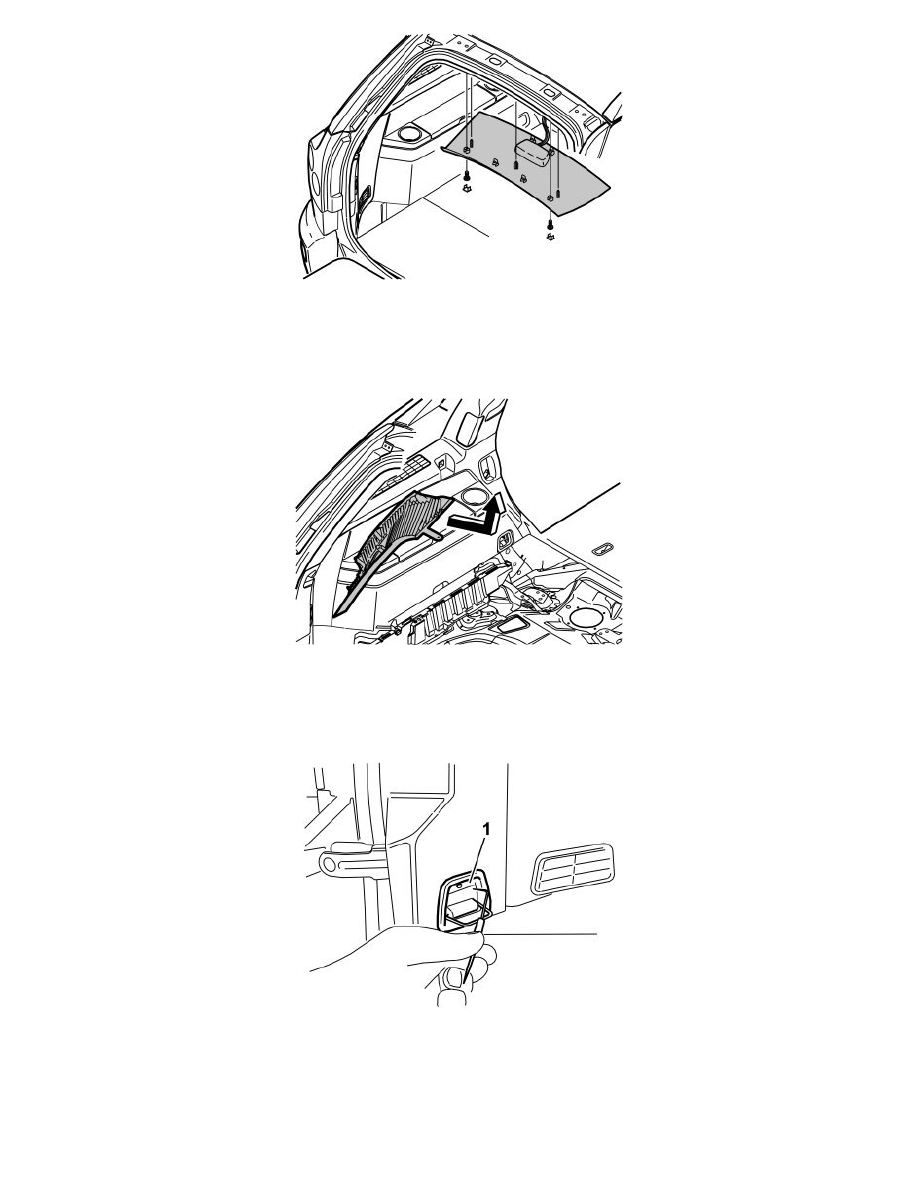 -
Remove the covers and the screws underneath for the rear headlining
-
Carefully pry off the panel at the rear edge. Use a plastic weatherstrip tool
-
Pull the rear edge of the panel downwards until the four clips on the top release
-
If the car has lighting in the panel, disconnect the connector
-
Pull the panel backwards to release it.
-
Carefully pull off the D-post panel. Start at the top edge then pull down until the three clips on the inside release. Do not damage the panel
-
Disconnect the connector on the D-post panel (if the car has a loudspeaker in the D-post, the connector is in the loudspeaker)
-
Remove the panel by pulling upwards slightly and unhooking it from the side panel.
Illustration A shows the removal of the cover for the load securing eyelets 
-
Fold out the load securing eyelet
-
Insert a scriber with an angled tip into the hole in the top of the cover
-
Turn the scriber so that the angled tip engages in the reverse of the cover (1). Pull the cover off.
Illustration B applies to cars with two rows of seats
< PREV PAGE
NEXT PAGE >