< PREV PAGE
NEXT PAGE >
XC90 L5-2.5L Turbo VIN 59 B5254T2 (2004)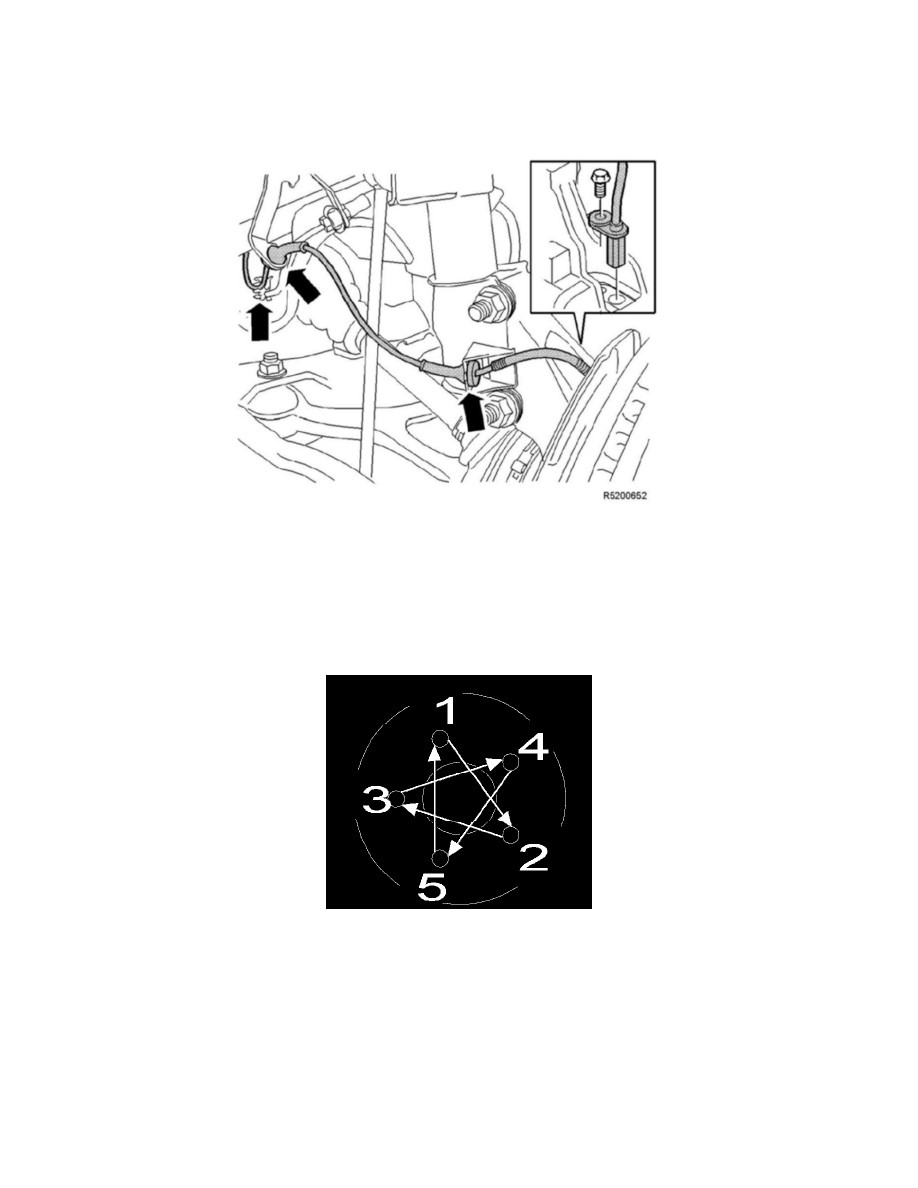 Caution! 
The yellow markings on the cables must be in the clip.
Raise the vehicle.
Installing the sensor and the cable
8
Install:
-
the cable in the clip and the brackets
-
the sensor in the wheel spindle. Tighten to 7 ft.lbs. (10 Nm).
Fitting the wheel
9
Ensure that the brake disc and wheel rim mating surfaces are clean. Grease the hub center location dowel for the rim. Use assembly compound 1161397
or equivalent. Install the wheel studs lightly. Tighten crosswise. Tighten to 102 ft.lbs. (140 Nm). Use torque socket 951 2835 if an impact wrench is
being used.
Crosswise tightening and torque tightening are important to prevent stresses in the brake disc.
Note! The torque socket is designed for use with a normal pneumatic impact wrench providing a torque of 184-258 ft.lbs. (250-350 Nm).
Lower the vehicle to the floor.
< PREV PAGE
NEXT PAGE >