< PREV PAGE
NEXT PAGE >
XC90 2.5T AWD L5-2.5L Turbo VIN 59 B5254T2 (2003)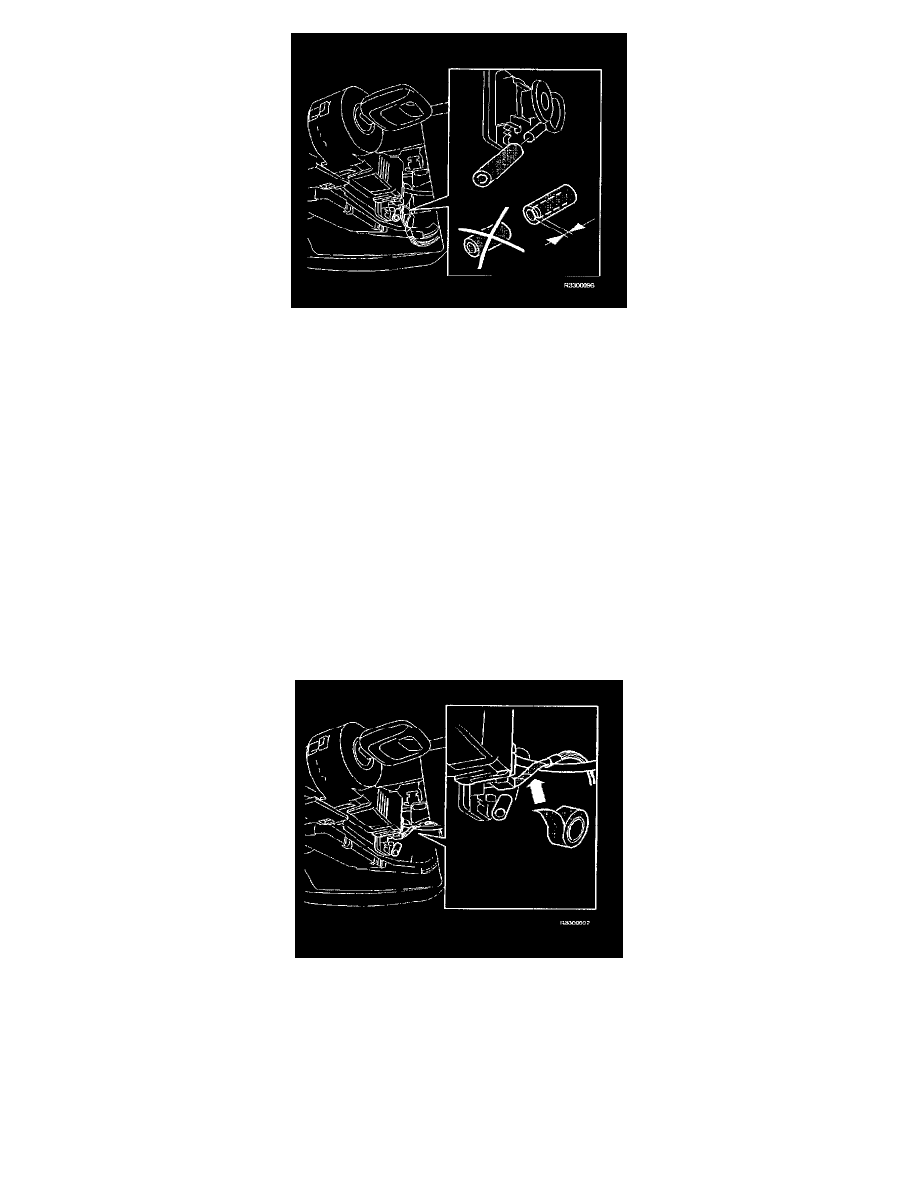 Remove the steering column shroud as described in VADIS.
Locate the spring at the right-hand side, in front of the 
steering lock, as illustrated. The sharp edge on the end 
of the spring may chafe the antenna ring cable harness.
Fit a piece of hose over the spring.
Push the piece of hose about 5-10 mm onto the spring. Cut the 
hose about 2 mm from the end of the spring.
Note! 
Do not allow the end of the spring to be exposed.
Then inspect the cable harness carefully for damage. If the 
harness is damaged, proceed to operation 3.
2
Installing additional protection
If the cable harness is intact, install insulating tape all 
the way from the connector to the existing tape approx. 100 mm 
along the harness.
Disconnect the harness connector from the antenna ring. 
Reposition the cable harness over the key lock cable and 
reconnect the antenna ring.
Refit the steering column shroud.
< PREV PAGE
NEXT PAGE >