< PREV PAGE
NEXT PAGE >
XC90 2.5T AWD L5-2.5L Turbo VIN 59 B5254T2 (2003)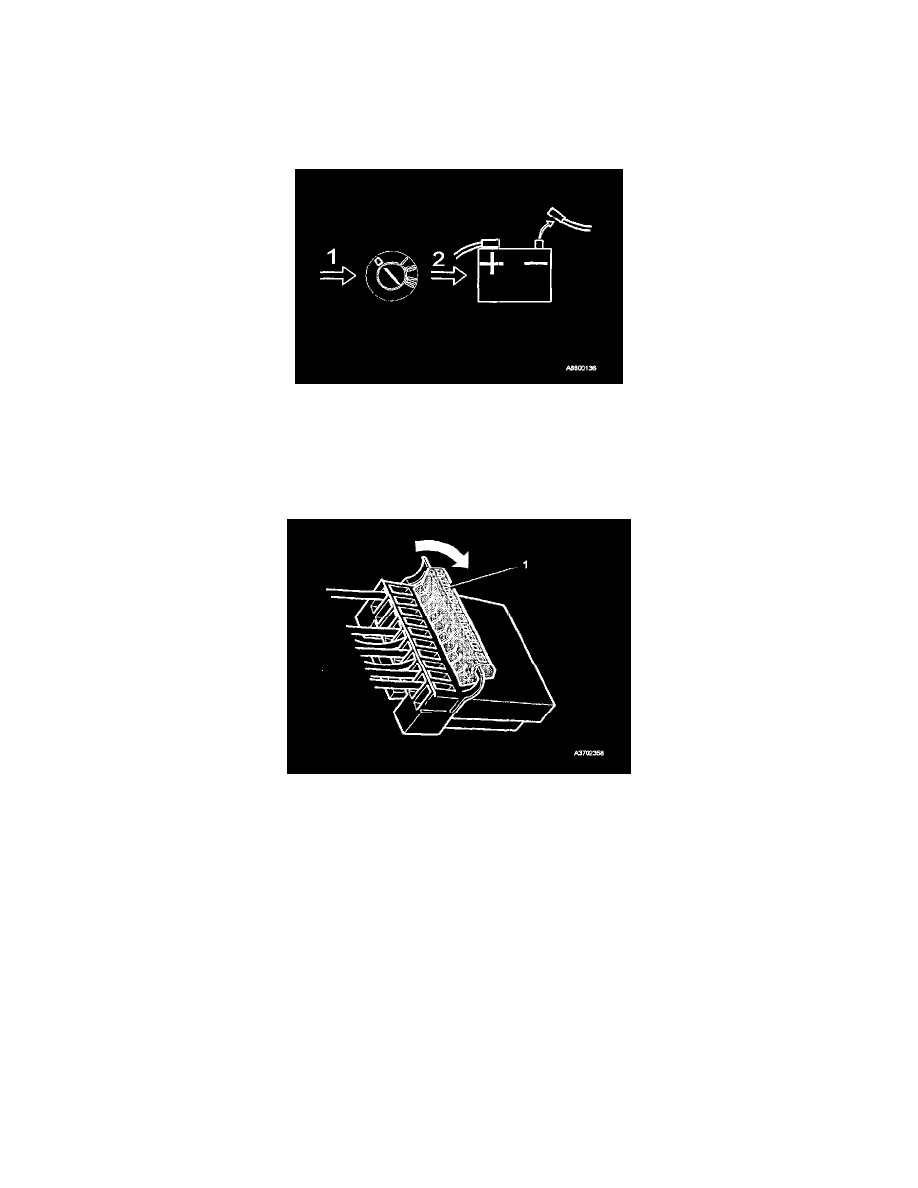 Carry out function control by making sure the engine starts 
and that the lighting around the key lock illuminates.
3
Preparations for repair of cable harness
To be performed only if the cable harness is damaged. 
Disconnect the battery negative cable as described in VADIS.
4
Assessment of damage
If any of the copper conductors are damaged, proceed directly 
to operation 9.
If only insulation, but no conductor, is damaged, disconnect 
the antenna ring and mise the secondary lock (1). Continue 
to operation 5.
Primary lock
5
< PREV PAGE
NEXT PAGE >